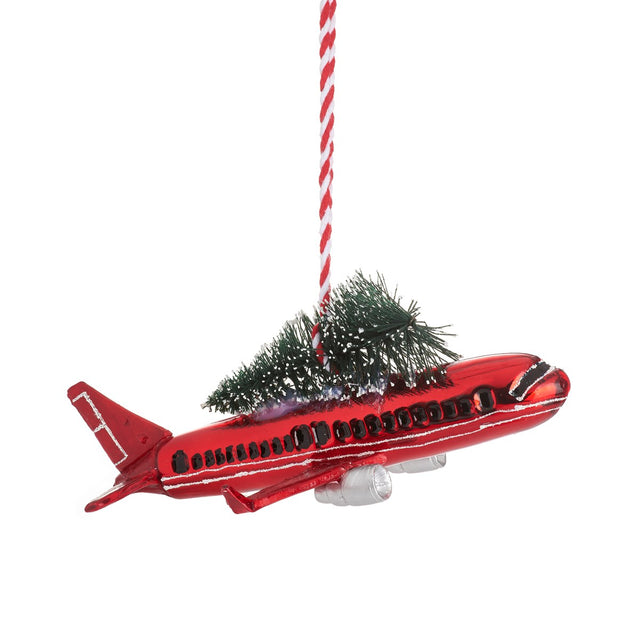 Key Features

Festive Air plane decoration
Colours - red & green
Material - Glass, resin, plastic

Measures - 13 cm x 6 cm x 7.5 cm
Quirky home decor

Take your Christmas decor to great heights with this aeroplane shaped bauble. Featuring a festive tree detail, this ornament is ready to jet off to the North Pole and beyond, or better still you can hang it on your Christmas tree.
With vibrant colours and a frost-tipped effect on the tree, this quirky bauble will look fantastic in your home. Particularly sure to delight anyone who works with or on aircraft, from pilots and air stewards to luggage handlers and ground staff. Also a wonderful option for jet-setters who love to fly off to lands far and wide!
Your own private jet!