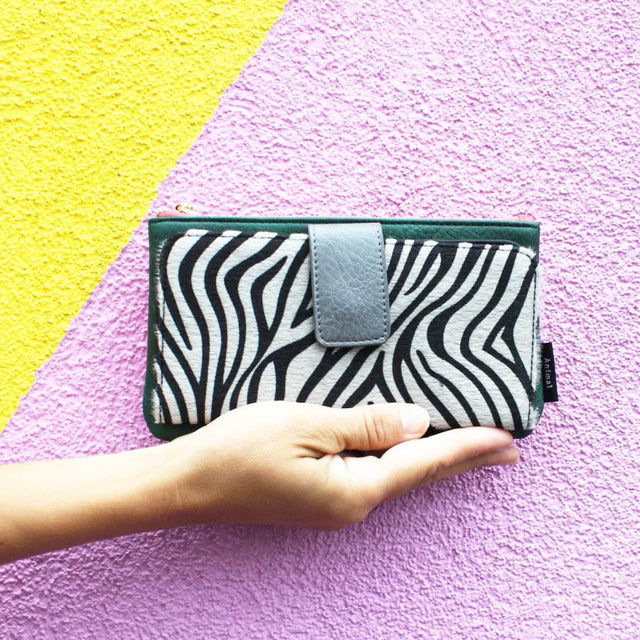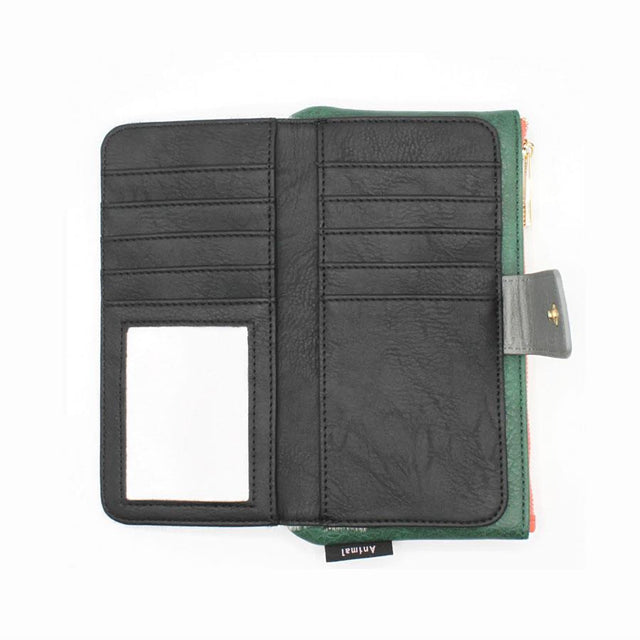 Key Features
Faux fur Zebra print with shimmer effect

Colours - Black, green & orange
Material - vegan leather
Cotton lining & zip closure

Dimension - 11.5 cm x 20 cm x 2.5 cm
This gorgeous wallet is the perfect accessory to show of your wild side! The stylish faux fur Zebra print with a shimmering finish contrasts beautifully with the green & orange tones.
It features plenty of storage for all of your cards and has a zipped compartment for your cash and coins.

Quirky & super pretty!