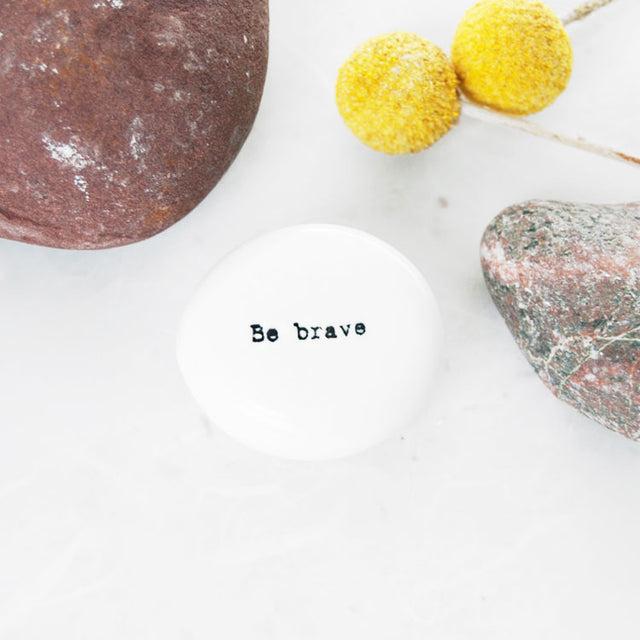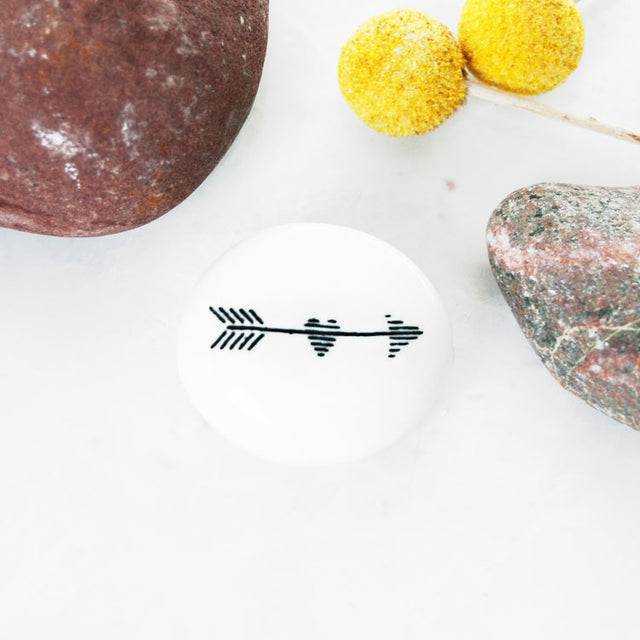 Key Features
Text in black ink
Features an arrow design on the back
Material - glazed porcelain
Dimension - approx 4.5 cm x 4.5 cm
Lovely reminder to be brave!
This lovely porcelain pebble features the words 'Be Brave' embossed on the front and a lined arrow illustration on the back.
Always be brave!