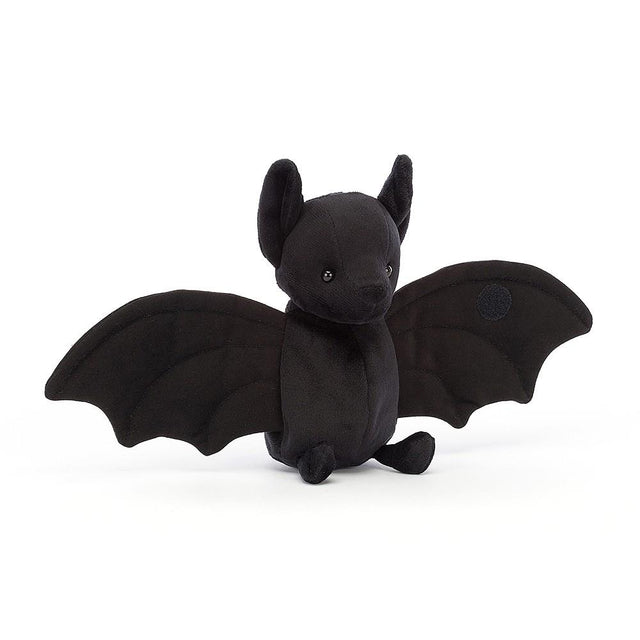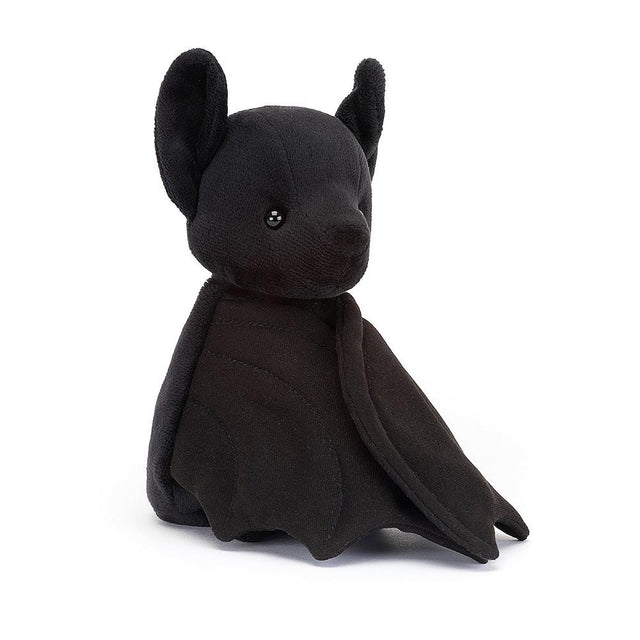 Key Features
Beaded eyes
Colour - black
With velcro patch
Material - Polyester plush
Dimension - 16 cm x 6 cm
Wrapabat black is the night (Well, if the night enjoys snuggles and tiny nose boops)! Adorably dinky with pointy ears, this inky-black bat has brought along a duvet!
This little creature can keep warm in those cool stitched wings, with velcro patches to keep them snug, this flying friend is so flap-happy!
Ready for the big bat sleepover!