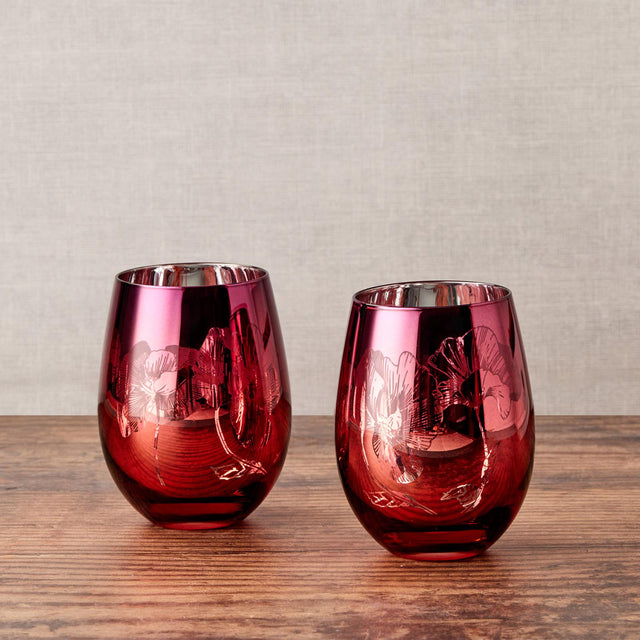 by Maia Gifts
Bloom Pink and Orange Glass Tumbler Set
Key Features
Set of 2
Floral pattern
Pink to orange ombre effect
Material . glass
Dimension - 9 cm x 9 cm x 12 cm
Mouth blown
Hand wash only
This set is stunning! It will add a sophisticated yet playful touch to your dining table. The reflective outside of each bowl has a graduated colour palette, as the hue changes from a soft orange to a warm pink.
Detailed into this is the beautiful floral pattern. The mirrored silver finish on the inside of each glass makes the bouquet of flowers shine through.
Subtlety and elegance!