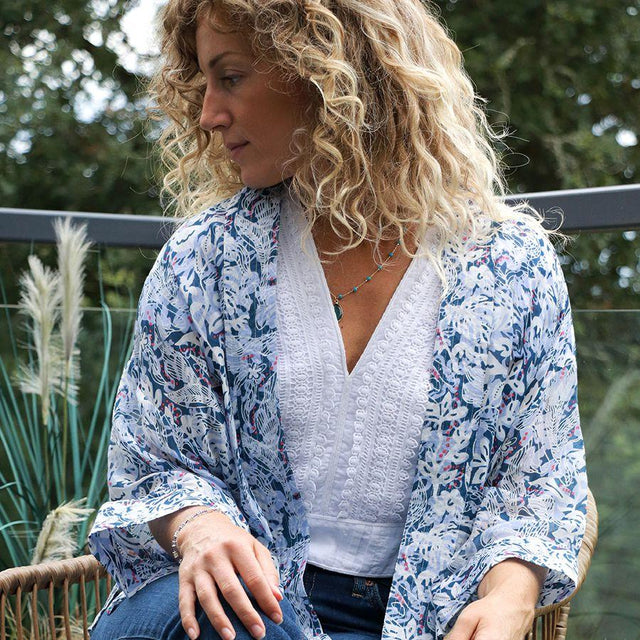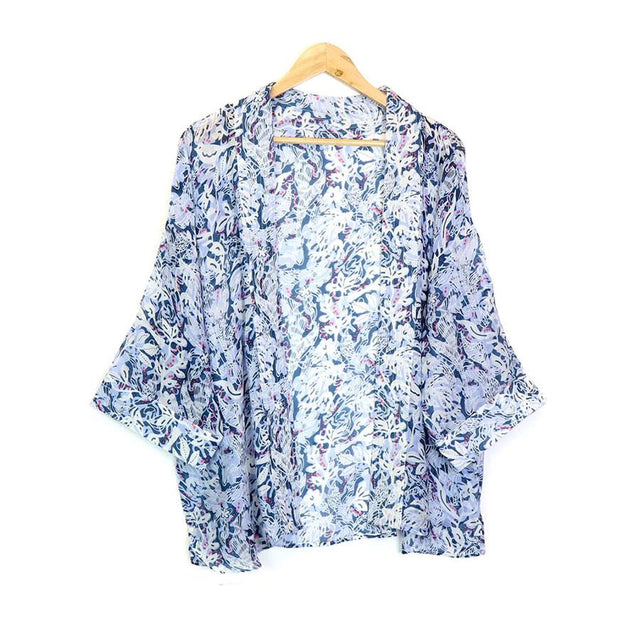 Key Features
Bird & Floral design
Open style
Colours - blue & white

Material - Viscose & Modal blend
One size
This kimono is a beautiful fashion accessory that instantly brings style & chic to your look! It is perfect for Summer and ideal for wearing over a white t-shirt or vest top or as an extra layer on the beach.
The lightweight short style with three quarter length sleeves features a dynamic print with a flower and bird motif.

Perfect for lovers of floral designs & relaxed fashion!