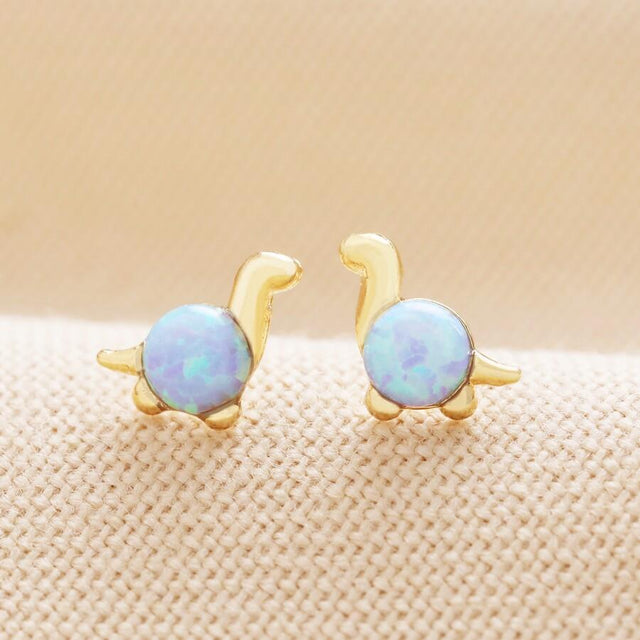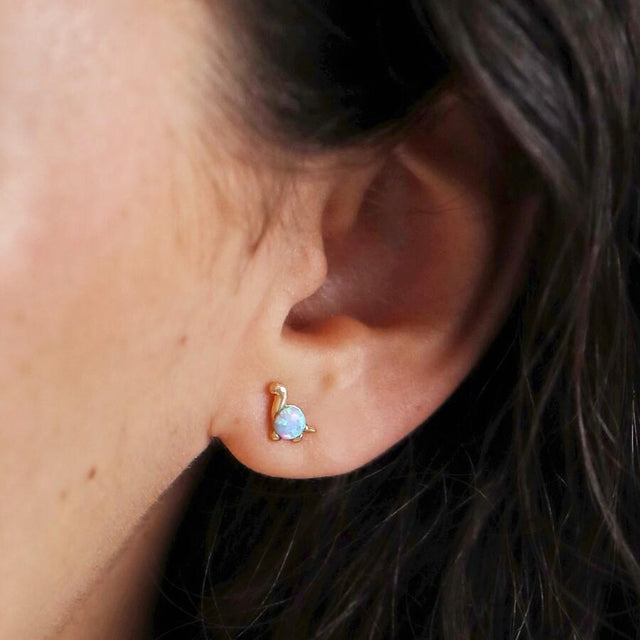 Key Features

Stud Earrings
Dinosaur design

Material - gold plated brass
Gemstone - blue opalite

Sterling silver posts
Measures approx 6 mm x 7 mm x 2 mm
Beautiful gift for Dino lovers!

The dinosaurs may be long gone but the charm of these stud earrings is here to stay! Shaped like a pair of diplodocus, and with a gorgeous opalite stone in the centre, these studs are full of character and cuteness.
Any girl or lady who loves dinosaurs will simply adore these quirky stud earrings, making them a fantastic gift idea! The sterling silver posts mean these hypoallergenic earrings are great for first piercings too.
Double diplo!