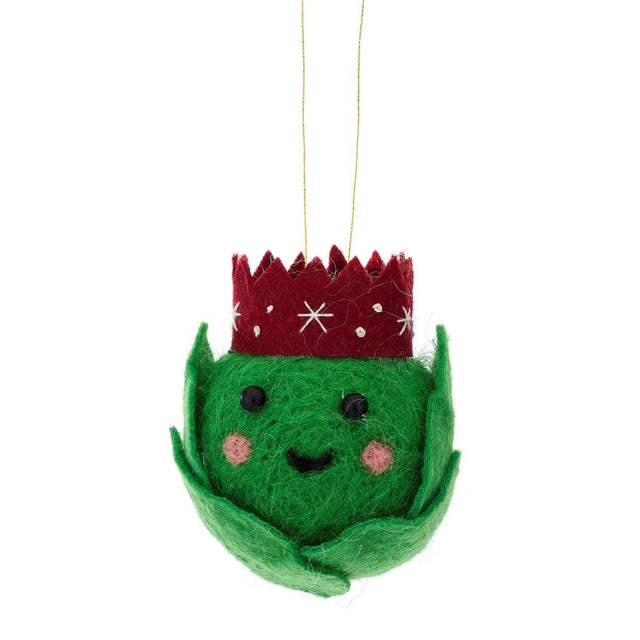 Key Features

Brussel Sprout Decoration

Material - Felt & Polyfoam

Measures - 4.5 cm x 6 cm
Quirky Christmas decor

The humble Brussel sprout gets a pretty bad rap, and looking at this adorable little guy we think that is wholly unfair. Just look at this blushing cheeks, cute smile and festive Christmas hat! If anyone can change your feelings about this divisive vegetable, it's this charming tree decoration!
Made from felt and sure to look wonderful hung on your Christmas Tree, this soft bauble makes a great gift for any festive foodie!
Enjoy him...but don't eat him!