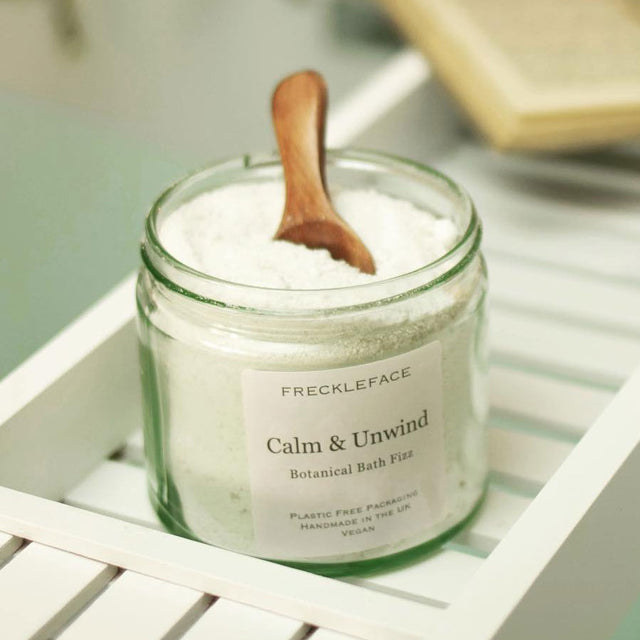 Key Features
Unique blend of essential oils
Mixed with pink Himalayan salt
Made from Shea butter, Coconut oil & Kaolin clay
Hand made in England
Vegan friendly
Presented in a glass jar with lid
This wonderful bath fizz is an absolute delight! It is packed full of active ingredients, natural moisturisers and a blend of unique essential oils to make bath time the ultimate luxury escape you deserve!
This 'Calm & Unwind' bath fizz has been created to promote good mental health and to leave you feeling calm and relaxed.
It is made with Epsom salts, mixed with pink Himalayan sea salt. The combination of Shea butter, Coconut oil and Kaolin clay will leave you feeling detoxified and moisturised.

Spa time!