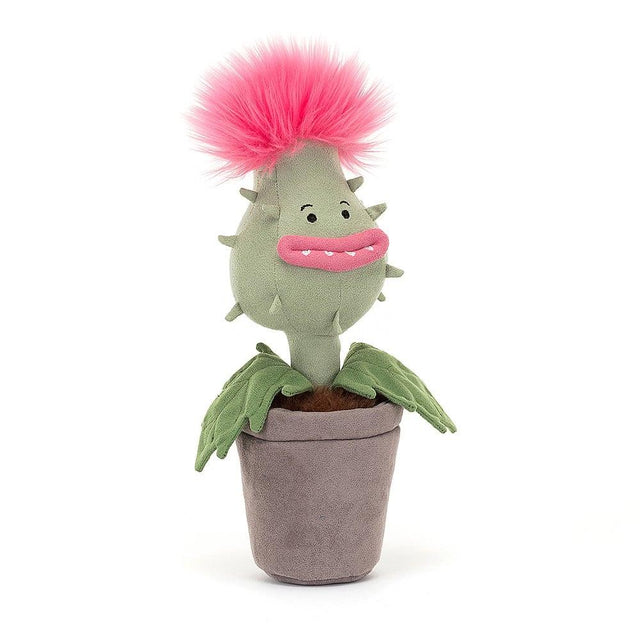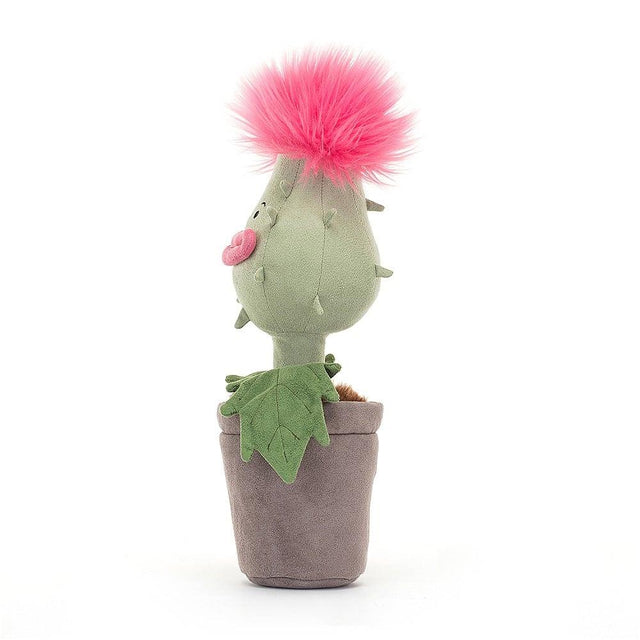 by Jellycat
Carniflore Priscilla Soft Toy
Key Features
Cute stitched detailing
Colour - green, pink & grey
Material - Polyester plush
Dimension - 29 cm x 8 cm
Forgetful with plants? Carniflore Priscilla is your girl! This stunning green diva has a grey suedette pot, fluffy brown soil and scalloped stitch leaves.
With a plump bulb head, a neon pink tuft hairdo and pink lips embroidered with fangs, Priscilla's looking fly!
A true queen to brighten your space!