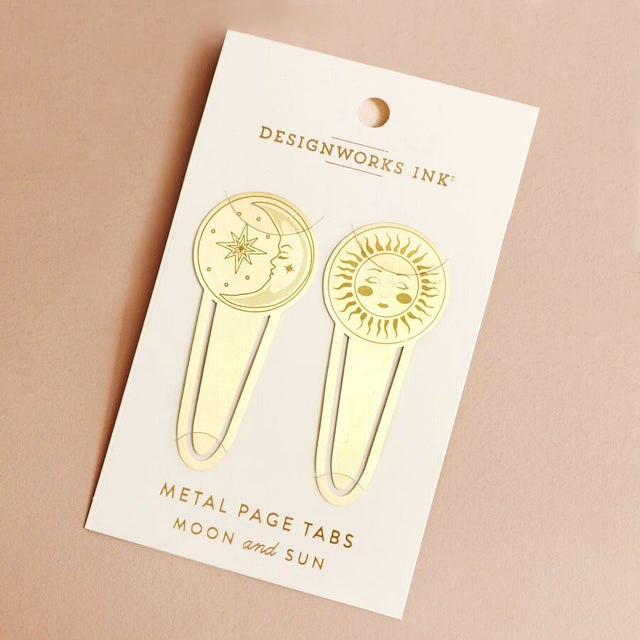 Key Features
Celestial moon and sun illustrations

Set of 2 in a gold finish
Slide over paper-clip design

Material - Brass
Dimension - each 3.1 cm x 7 cm
Presented on a packing card
Bring your reading to the celestial realm with this stunning gold finish book markers. A perfect pair of sun and moon, with dreamy faces and detailing, we're quite sure your books have never looked so elegant! Lend your library a celestial glow and keep the galaxy of your favourite reads organised like never before.
For a bookworm who loves getting absorbed in their latest read, these page tabs are sure to be a hit.
The stars truly aligned to create these...