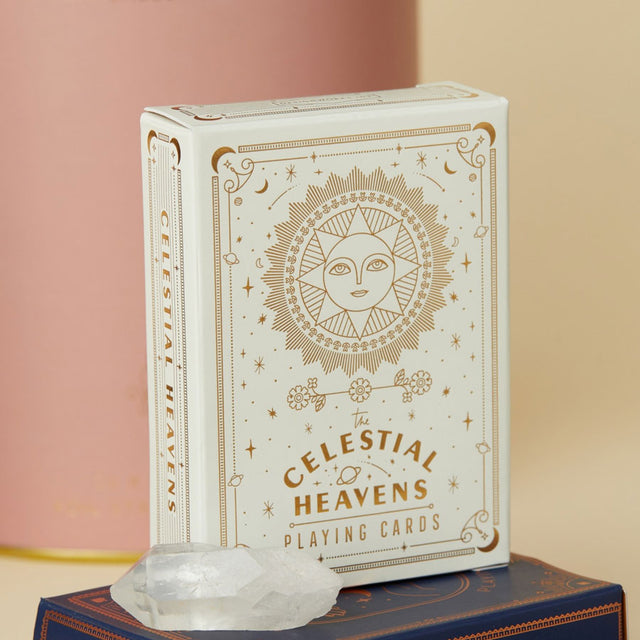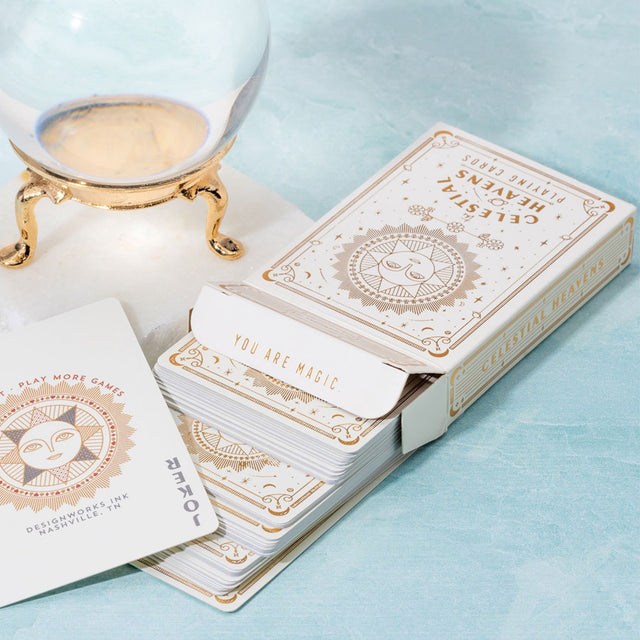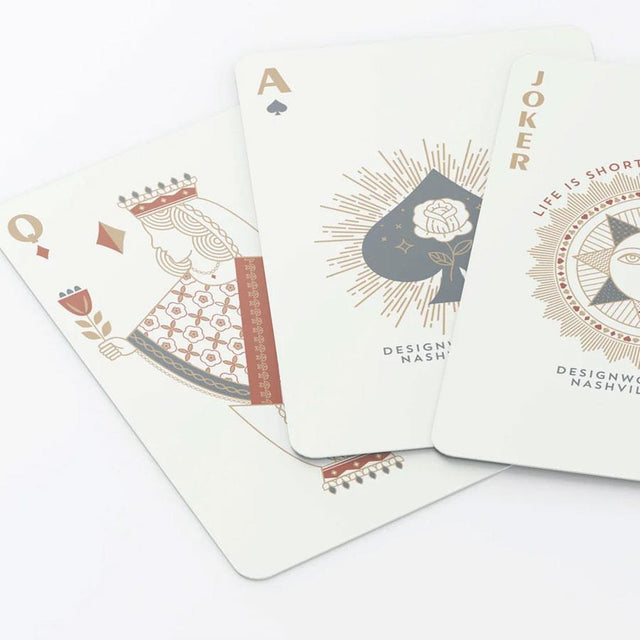 Key Features

Playing cards

Celestial illustrations
Gold foil stamped box and cards
Beautiful gift for dreamers
Enter the realm of the heavens with our Celestial Heavens Playing Cards. Featuring a stunning array of celestial illustrations, these cards will provide an awe-inspiring experience with each game. Perfect for aspiring astrologers and card enthusiasts alike, these cards combine aesthetic beauty and playing function for an unforgettable experience.
Every home, camper van and suitcase needs a deck of cards, and why not opt for a beautiful and inspiring card set like these cosmic beauties.
Cards have never been more stunning!