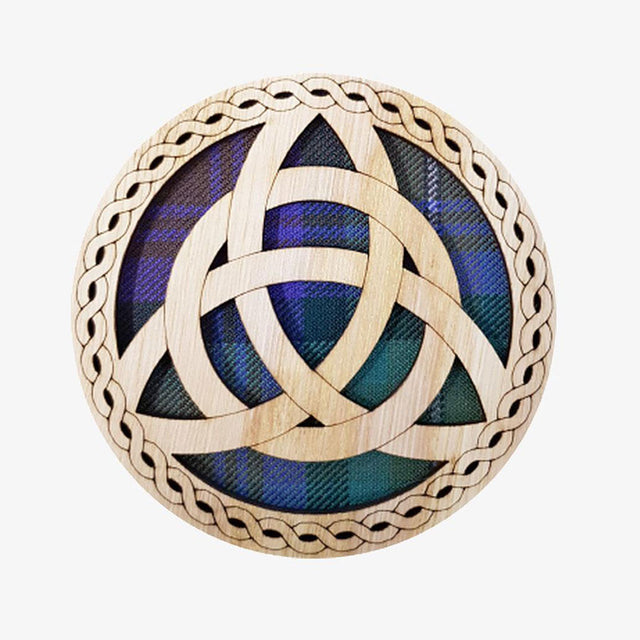 Key Features
Material - oak veneered wood
Tartan background
Finished with a felt back
Dimension - 9.5 cm diameter x 1 cm depth

This rustic coaster features a beautiful Celtic knot cut out design. It is perfect for lovers of the unique Celtic designs and will bring a bit of Scotland right to your table.

Due to the unique nature of each piece of wood and tartan fabric every coaster is unique and different in finish & appearance.
Decorative & symbolic!