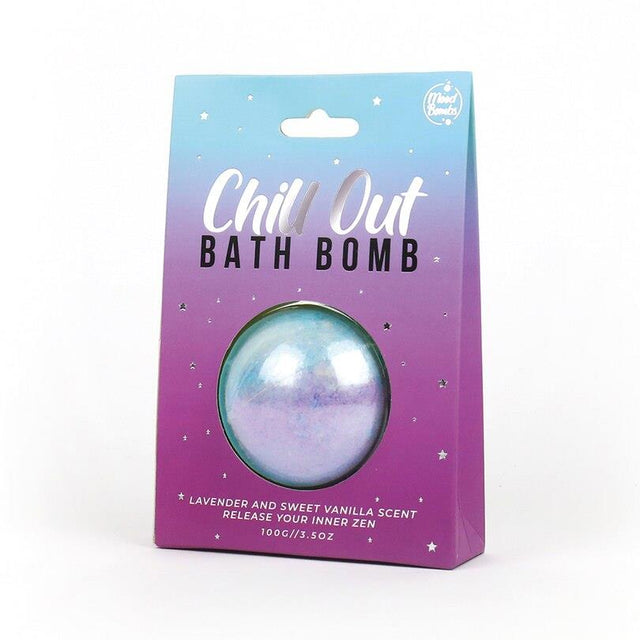 Key Features

Fragrance - Lavender and vanilla

Contains - 100g
Size - bath bomb is 5 cm in diameter
Stylish purple & blue ombre packaging
Self care gift idea

Unwind after a long day with the Chill Out Bath Bomb! Drop it in the tub and let the bubbles and uplifting scent ease all your troubles away. Perfect for relaxing body and mind. Settle in for a soak and get ready to chill out!
Beautifully scented with lavender and vanilla, this beautiful bath time treat will release your inner zen.

Time for a lil chill!