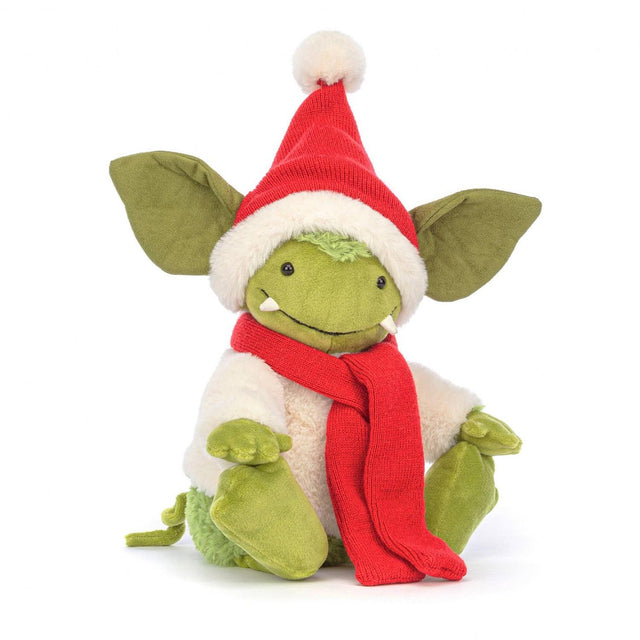 Key Features
Embroidered detailing
Sweet smile & beaded eyes
Colour - green
Material - Polyester plush
Dimension - 27 cm x 10 cm
Grizzo is all wrapped up and ready for Christmas morning! He's got his classic cute smile and fangs along with his textured green fur!
Adorned with a fluffy cream jumper and a vibrant, knitted red scarf, Grizzo is looking very festive.
His big, green ears are sticking out of his knitted Santa hat so he can still hear the reindeer land.
Hee hee hee! I mean, ho ho ho...