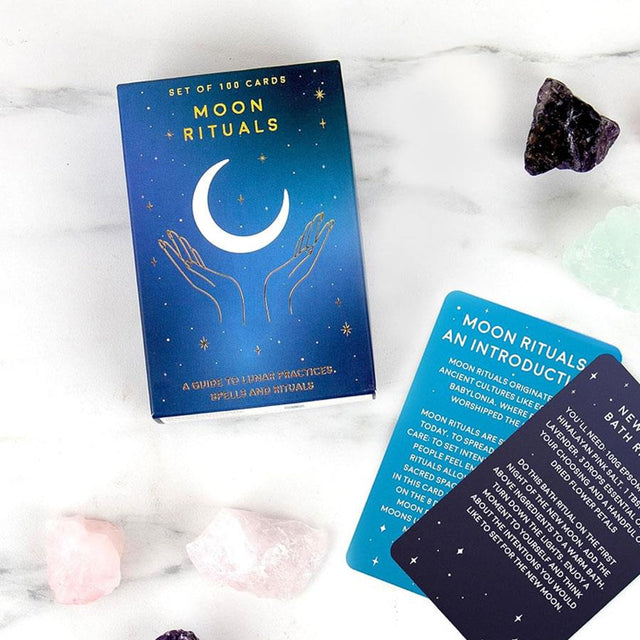 Key Features

100 Cards in box

Rituals, practices, intentions relating to the moon

Measure - 23.5 cm x 21 cm x 16 cm
Lovely gift for moon gazers

We all know the moon has power, but we don't all know how to harness that power. Embrace a new connection with the moon with the help of these lunar-loving cards, which educate and inspire about the moon and it's phases.
Discover how the phase of the moon can be used as a guide for setting intentions and enjoying spiritual practices. These beautiful cards are a wonderful gift idea for a wannabe witch or anyone who loves to connect with nature and it's cycles.
Not just for werewolves!