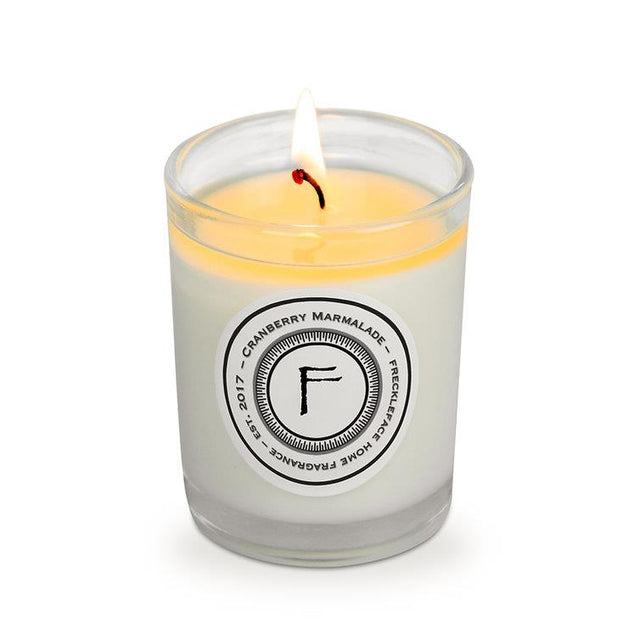 Key Features
Scent - Cranberry Marmalade

Presented in a small glass jar
Burn time - 20 hours
Soya wax & lead free wick
100& vegan
Dimensions - 5 cm x 6.5 cm
This Cranberry Marmalade Luxury Candle will make your place smell luxurious! With its irresistible cranberry notes dancing in perfect harmony with cinnamon, cloves and sugar, it's like a gourmet treat for your nose! 
Made from ethically sourced soya wax, this candle is paraffin-free and cruelty-free. The central wick ensures a consistent burn that you can enjoy over 20 glorious hours, that's plenty a cosy night in!
Time to burn bright!