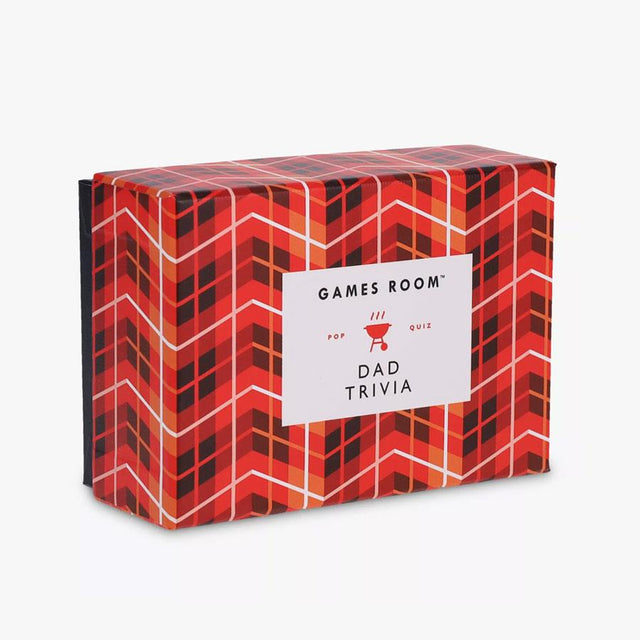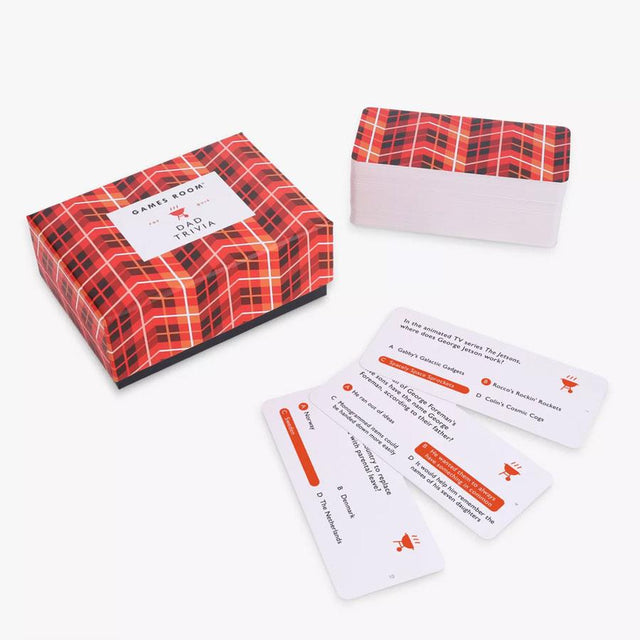 Key Features
Dad themed
Multiple choice questions
Contains - 140 cards
Cards - 9.2 cm x 2.7 cm
Presented in a stylish cardboard box
Find out if father really knows best! These question cards are all about dads and provide a fun trivia challenge perfect for a fun game night.
With topics taken from pop culture, history, sports, the news, and more it's sure to be fun for the whole family - especially for Dad!
Who really knows best?