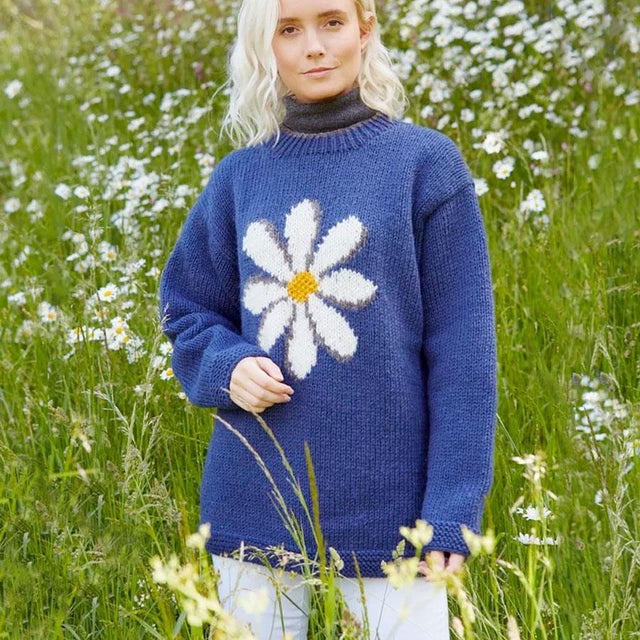 by Pachamama
Daisy Sweater in Denim Blue - Medium
Key Features
Large Daisy flower
Relaxed fit
Colour - denim blue
Material - 100% wool
Size - Medium

Fair trade - made in Nepal
Slow fashion meets vintage beauty! This beautiful hand knitted sweater features a large daisy design with a moss stitch middle, large petals and grey shading.
This ethically made, fair trade product is the perfect finish to a cosy playful look. You will feel like the queen of the flowers.
The comfy oversized fit is perfect to create a relaxed style.
The perfect gift for lovers of conscious fashion!