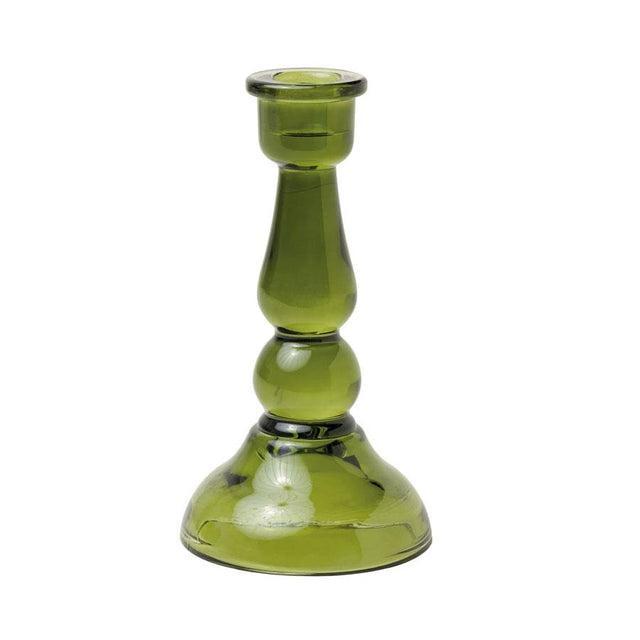 Key Features

Candle holder
Colour - Olive green

Material - tinted glass
Measures - 9 cm x 9 cm x 17 cm
Light up your life with this dark green tall glass taper holder! Add a bit of mystique to your space with this unique and enchanting holder. The dark green glass provides a striking contrast to any pale candle you place inside. 
Light up your dining table or decorate your mantle piece with this gorgeous candle holder and bring elegance to every dinner party. A stand-out piece of home decor that will look fantastic all year round.
Illuminate with this beauty!