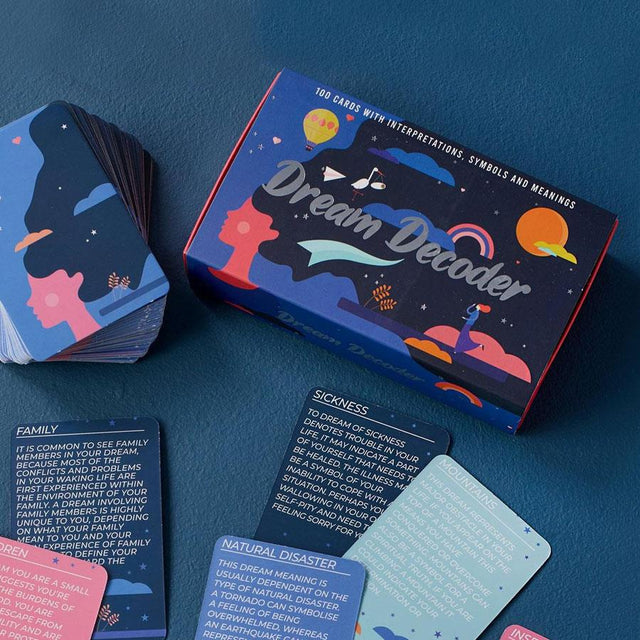 Key Features

100 Dream Cards

With interpretations, symbols and meanings
Box measures 9 x 15 x 3.5 cm
Fun stocking filler
Explore the depths of dreams with our Dream Decoder Cards. These 100 cards are designed to help you unlock the secrets of your subconscious and develop a deeper understanding of yourself. Featuring sleek and colourful illustrations, these cards invite you to explore the hidden meanings behind the nighttime visions and offer fresh insights into self-discovery.
Help a friend or loved one dive deep into their dreamscape with a little help from our Dream Decoder Cards - they make fabulous stocking fillers and birthday gifts. You could say they are a dream come true...
Unlock your subconscious!