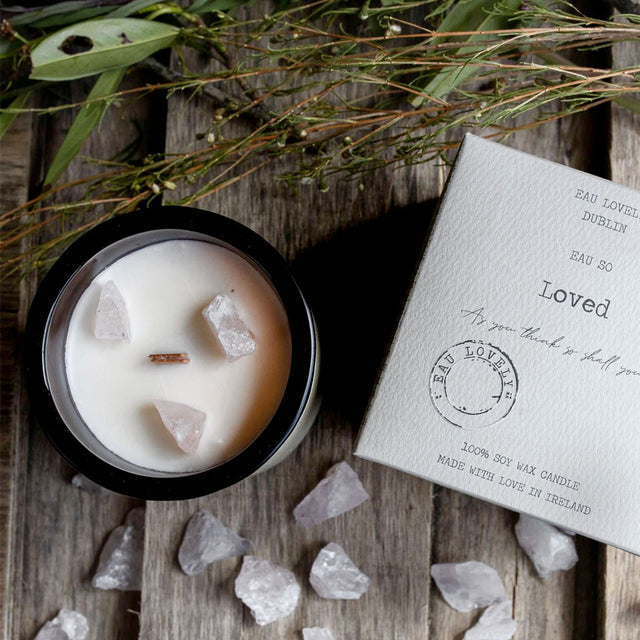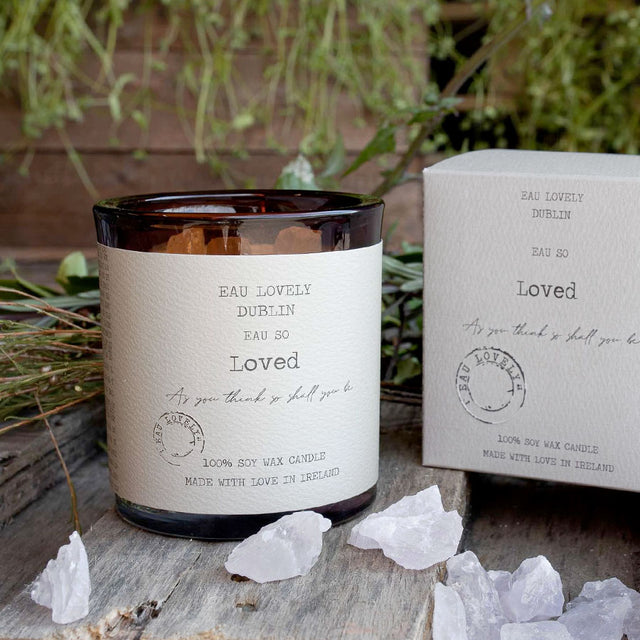 by Maia Gifts
Eau So Loved Crystal Candle Glass Jar
Key Features
Scent - Wilted rose, lemon & herbs

With Rose quartz crystals

Made with soy wax
Presented in a glass jar
Dimension - 9 cm x 8 cm x 8 cm
Bring the healing power of love to your home with this beautiful candle! The unique blend of wilted rose, lemon and fresh garden herbs will fill your home with a floral scent.

The candle is presented in a glass jar with pieces of Rose Quartz placed in the wax.
Rose quartz the stone of universal love. It restores trust and harmony in relationships, encouraging unconditional love. It purifies and opens the heart at all levels to promote love, self-love, friendship, deep inner healing and feelings of peace. Calming and reassuring, it helps to comfort in times of grief.
Love all around!