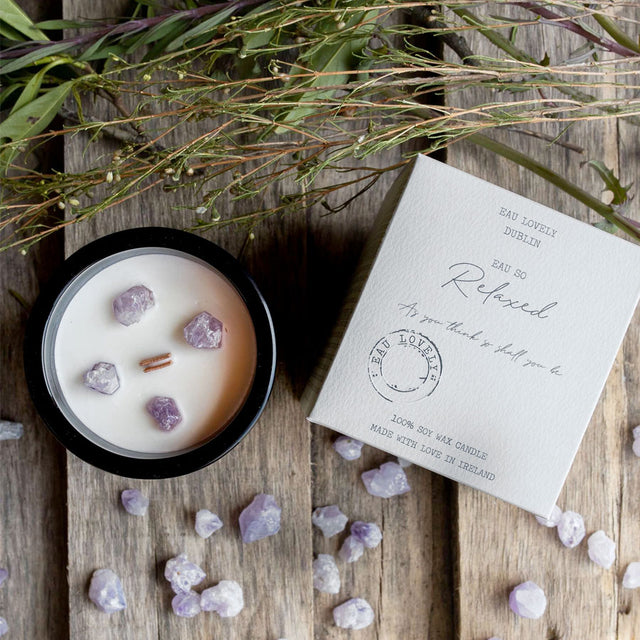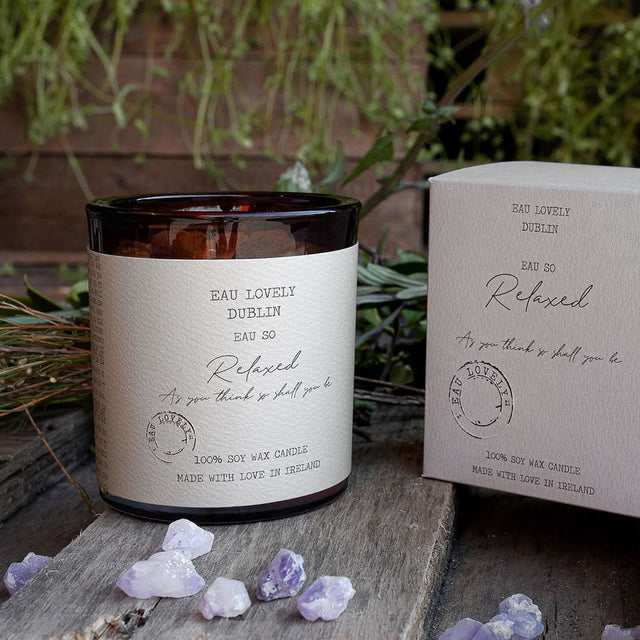 by Maia Gifts
Eau So Relaxed Crystal Candle Glass Jar
Key Features
Scent - Lavender, chamomile & lemon zest

With Amethyst crystals

Made with soy wax
Presented in a glass jar
Dimension - 9 cm x 8 cm x 8 cm
Transform your home into a space of relaxation & calm with this unique candle! It is presented in a glass jar and features Amethyst crystals in the wax.
Amethyst is a natural relaxer, it relieves stress and strain, soothes irritability, balances mood swings, dispels anger, rage, fear and anxiety. It is known to alleviate sadness and grief, and to dissolve negativity.
The perfect candle for times of worry!