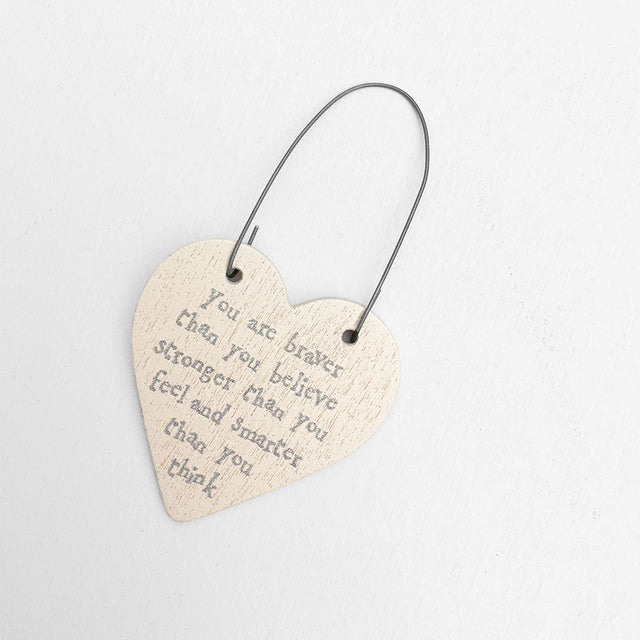 Key Features
Material - wood, wire
Colour - grey & white
Dimensions - 3 cm x 3 cm
Small sign, big sentiment!
This little heart sign is made of whitewashed wood and printed in grey with the words 'You are braver than you believe, stronger than you feel and smarter than you think'. Despite being small in size, the sentiment is big enough to make someone smile. It can be hung by the attached wire.
A lovely sentimental token!