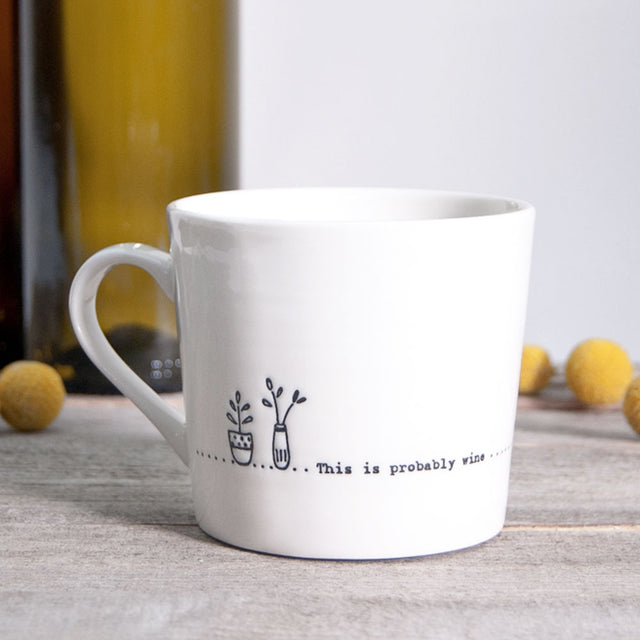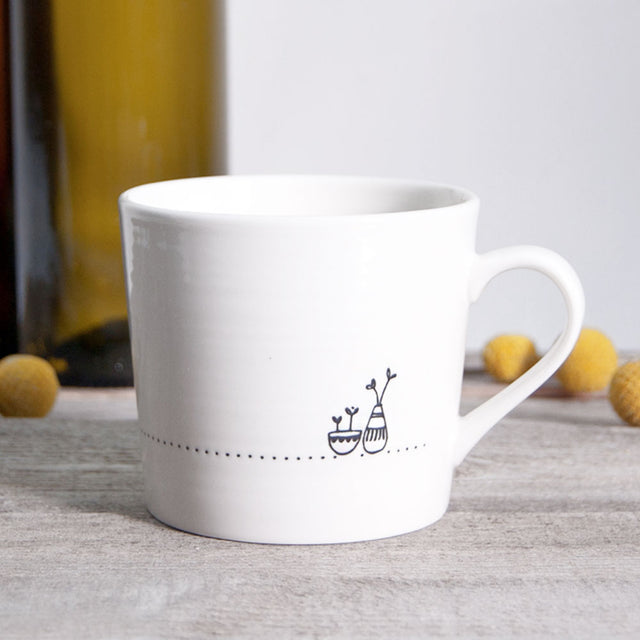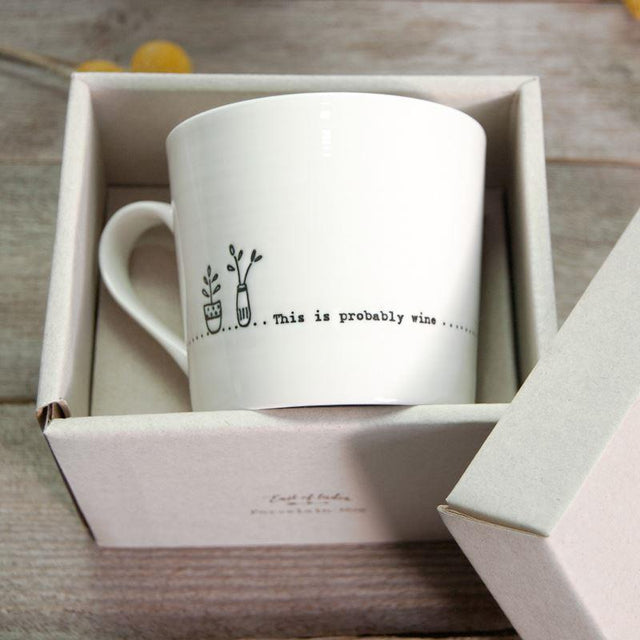 Key Features
Material - Porcelain
Dimension - 7.5 cm x 8.5 cm
Presented in a gift box
Perfect for any beverage!
This lovely mug is beautifully produced, with the ribbing from the potter's wheel visible in the mug's surface. A simple design is indented into the surface, and filled with black ink, with wording which reads: 'This is probably wine'. The words are accompanied by a hand-drawn image of two pots of flowers.
Perfect for enjoying a nice cup of tea or coffee...or something bubbly!