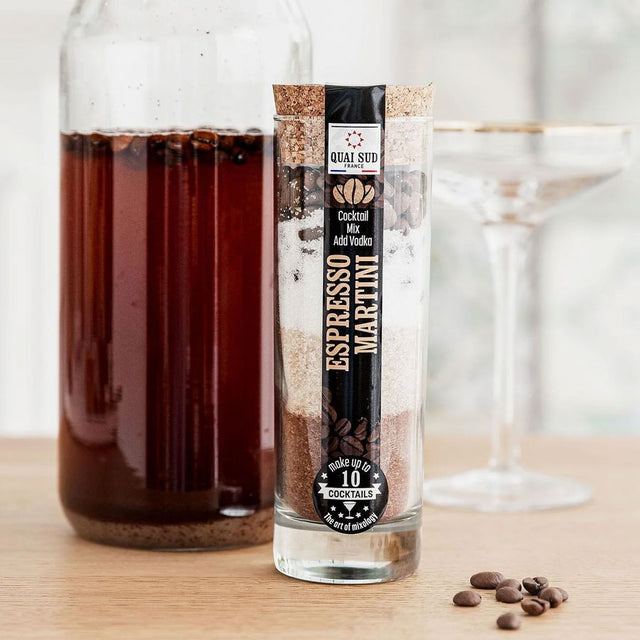 Key Features

Cocktail ready mix

Makes 10 Espresso Martini cocktails

Add contents to 70cl of vodka
Leave to infuse for 24-48 hours
Dimensions - 16 cm x 5 cm x 5 cm
Liven up your next party with this Espresso Martini Cocktail Mix! A unique twist on a classic cocktail, this mix is prepared with real coffee beans and has a smooth, delicious finish. The perfect way to add a fun, caffeinated flair to your gatherings.
This clever mix kit is a wonderful gift idea for an 18th birthday, a secret Santa at the office or for your cocktail loving bestie. Perfect to enjoy together on your next drinks evening.
Ingredients: Cane sugar, white sugar, 10% coffee beans, cocoa powder, hazelnut flavour, natural flavour chocolate taste. Alcohol not included.
Simple and tasty!