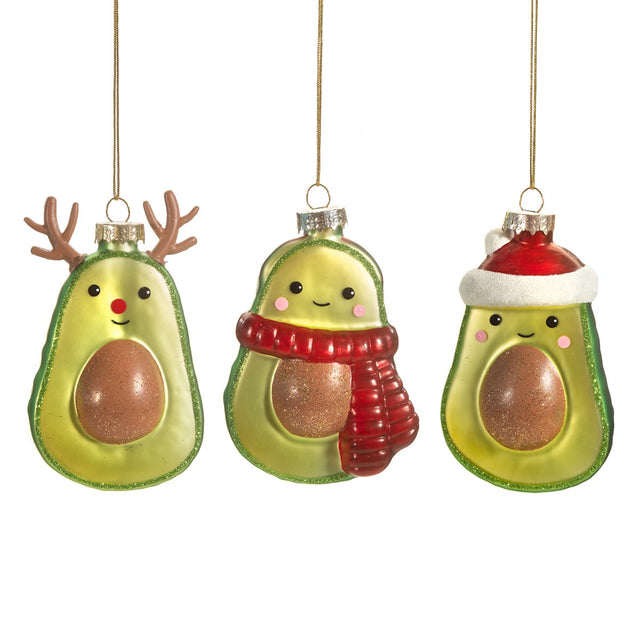 Key Features

One Festive Avocado decoration
Assorted designs
1 provided - selected at random
Size - approx. 4.5cm x 6.3cm x 10cm
Material - Glass
Lovely addition to your tree
We are obsessed with these cute and quirky avocado baubles! In three festive designs, with one chosen for you at random, these decorations will bring a whole lot of happy to your Christmas tree this winter!
A sweet and unique gift idea for anyone who loves avocados, they throw all the rules for traditional decorating out the window. This healthy decoration comes in assorted designs. We will select a cute one at random for you. If you have a specific one in mind let us know and we will match if available.

All I want for Christmas is an avocado!