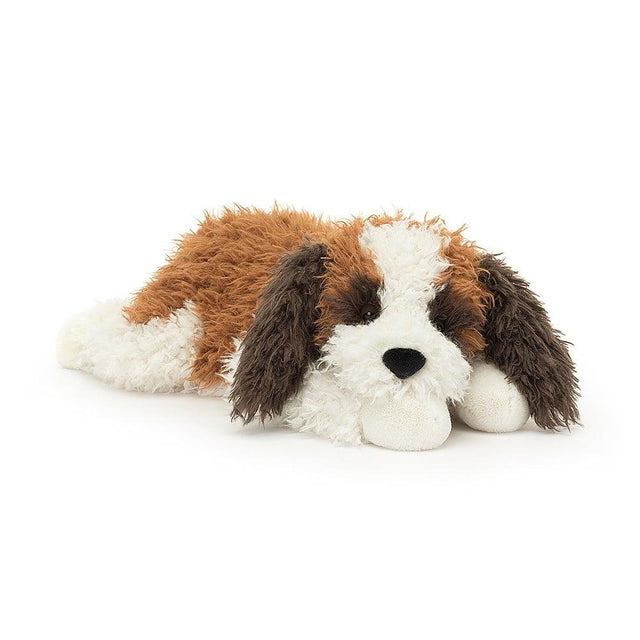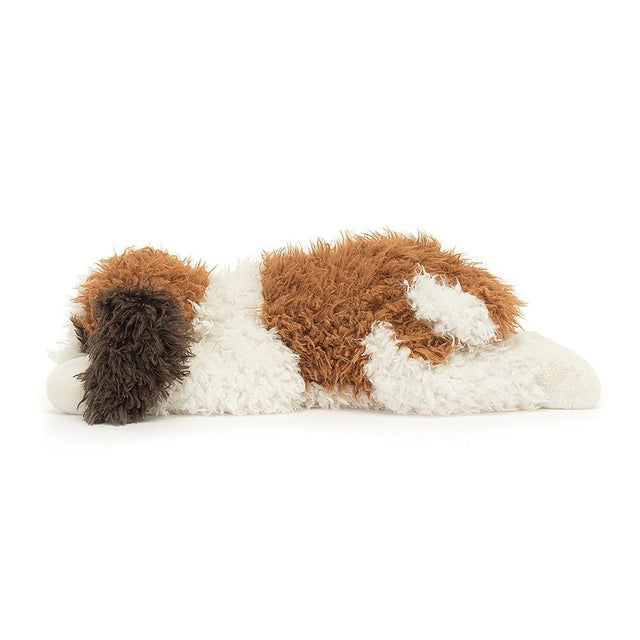 Key Features
Cute beaded eyes
Colours - black, brown & white
Material - Polyester plush
Size - 

18 cm x 40 cm
After a long day on the mountain path, Floofie St Bernard is ready to flump! This loyal friend is scruffy and floppy, with chocolate brown, vanilla cream and ginger patches.
A long, waggy tail, tousled ears and snowball paws make Floofie St Bernard irresistible.
Cuddle up to a sleepy pup!