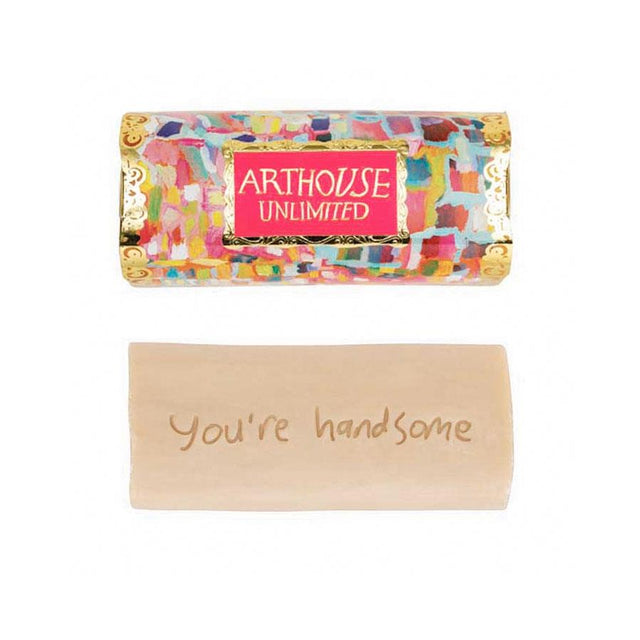 Key Features
Scent - Orange and vanilla

Message - You're handsome
Artwork - Genie

Triple milled
Contains - 150g
Organic, Paraben free
This luxurious soap has a fresh yet calming scent!  The slightly sweet orange and vanilla blend is enhanced with warm, woody undertones.
This luxurious triple milled soap is packaged in a dazzling design with a gold finish. The Genie design was drawn from a new collection of paintings by prolific artist Simon Hammond.
An aromatic fragrance with a special message!