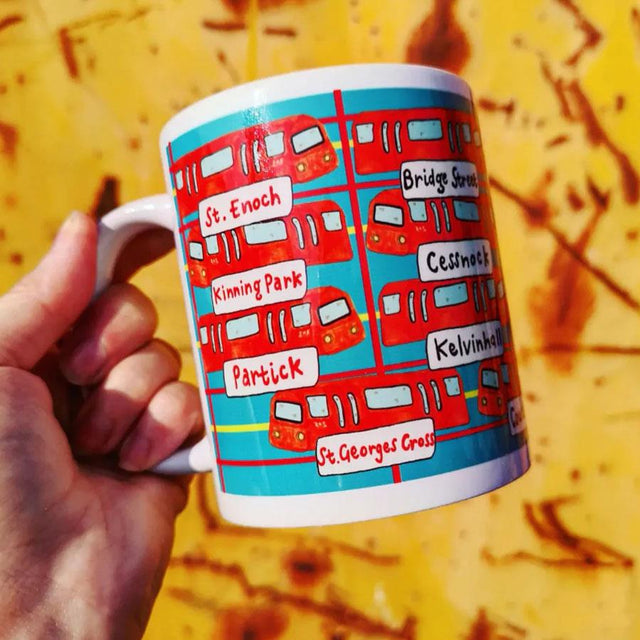 Key Features
Glasgow subway design 
Colour - red & blue
Glossy finish
Material - ceramic (holds 11oz)
Hand washing recommended
If you love the subway in Glasgow, then this mug is for you! It is almost as quirky as the real thing!

The stylish mug is printed and designed in Glasgow and is perfect for enjoying a morning cup of tea or coffee. It features all the Subway stations alongside illustrations of the original red carriages on a blue base.

The Subway in Glasgow is the third-oldest underground rail transit system in Europe and its double-track circular line was never expanded.

Hop on the loop!