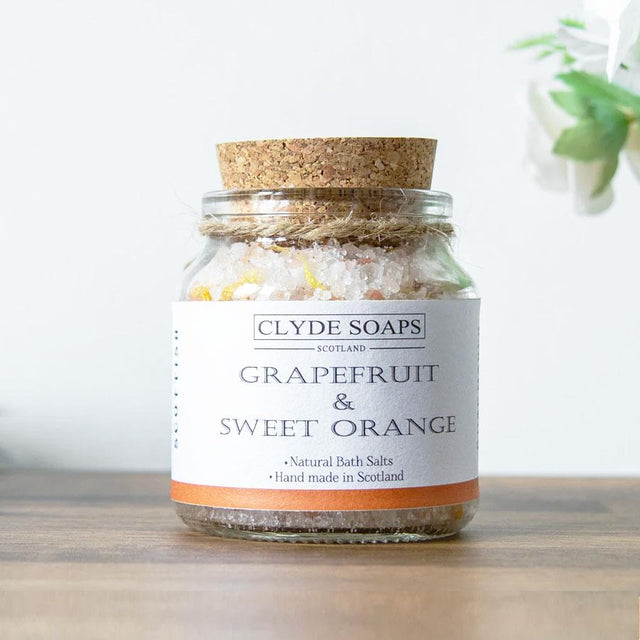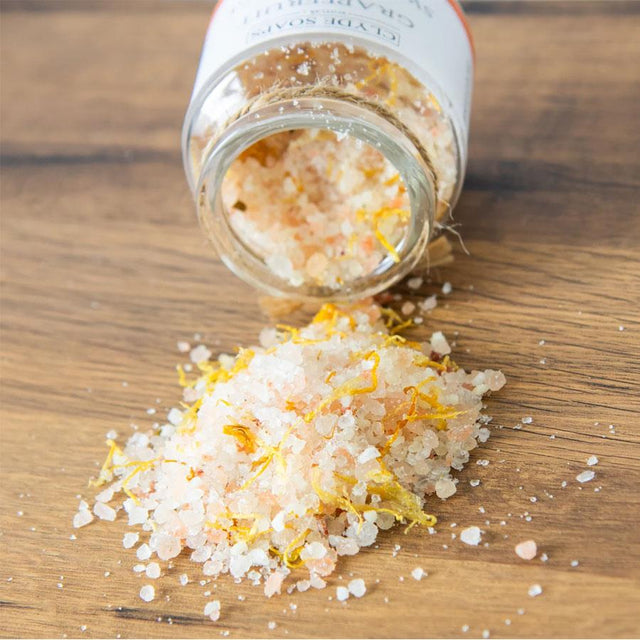 by Maia Gifts
Grapefruit and Sweet Orange Bath Salts
Key Features

Bath salts in jar

Himalayan Pink Salt

Fragrance - Grapefruit and Sweet Orange

Hand made in Glasgow
Weight - 200g
100% Natural and vegan
There's nothing like a good long soak in a hot bath to relieve tension in the mind, body and soul. These wonderful citrusy bath salts will do wonders for your self care rituals, simply add a generous handful to warm running water, allow to dissolve for a few minutes and then step in and relaaaaax.
Himalayan Pink Salt is known for its many healing properties and benefits, from drawing out toxins, improving skin and reducing inflammation. This lovely jar would make a fantastic gift idea for a friend or family member who loves their at home spa nights. 
Prepare for the best bath of your life!