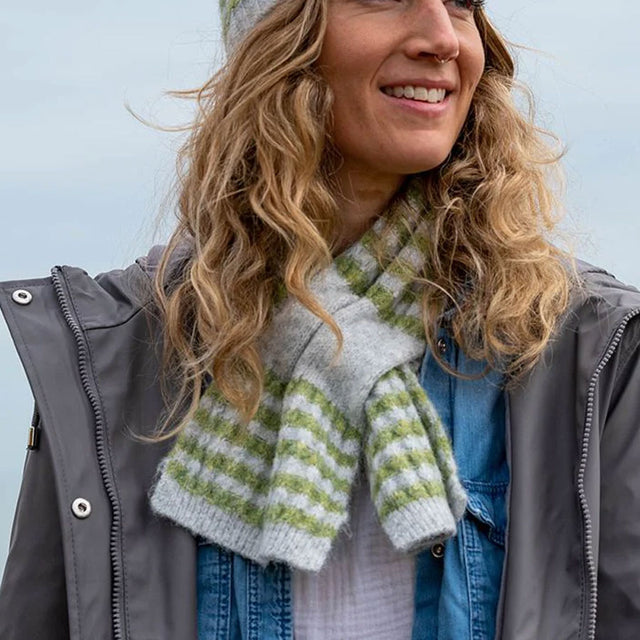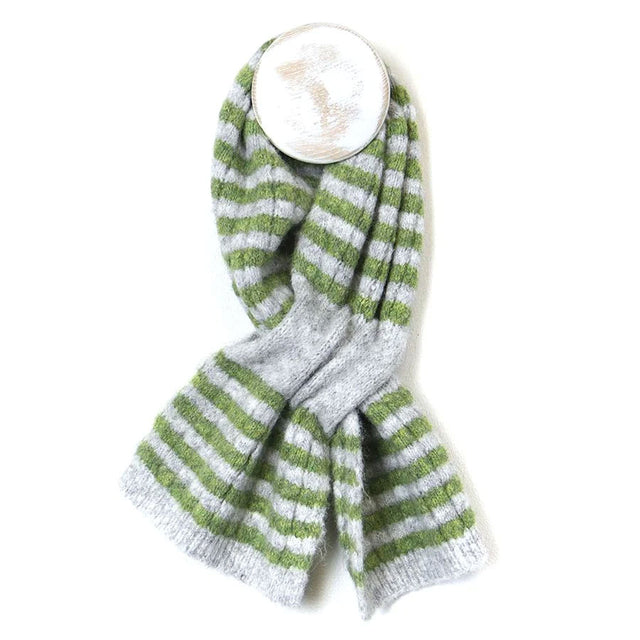 Key Features

Striped pattern
Stylish pull-through design
Colour - apple green and grey
Material - Recycled Polyester blend

Bring snug style to your wardrobe this winter with this delightful and very cute scarf! Its clever pull-through design helps keep the chill at bay, and prevents the scarf coming undone in strong winds. It also looks effortlessly sophisticated and would fit just as beautifully with a formal outfit as with an everyday casual look.
With a gorgeous apple green and grey colourway, this striped scarf is a thoughtful gift idea for lovers of stylish & practical designs.

Neckwear has never been nicer!