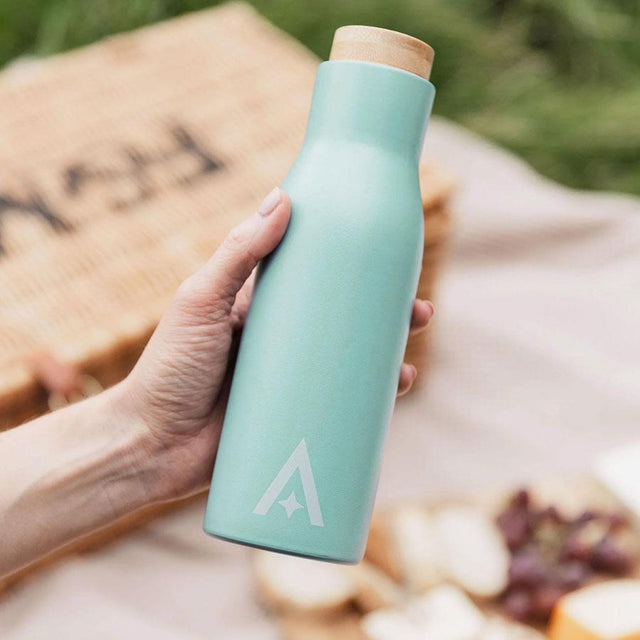 Key Features

Stylish green design

Warm water up to 12 hours
Cold water for up to 24 hours
Material - Food grade stainless steel, bamboo
Measures - 23 cm x 7 cm
Capacity - 500ml
Stay hydrated in style with this sleek modern thermal drinks bottle. Made from food grade stainless steel which will keep hot drinks warm for up to 12 hours and cold drinks chilled for up to 24. The cool green of the exterior is complemented beautifully by the bamboo wood lid, that will keep your beverage leak free and fresh!
This beautiful bottle is perfect for the office, on your desk at home or in your backpack on one of life's adventures. A fantastic gift idea for someone who could do with better hydration habits...
Get sipping in style!