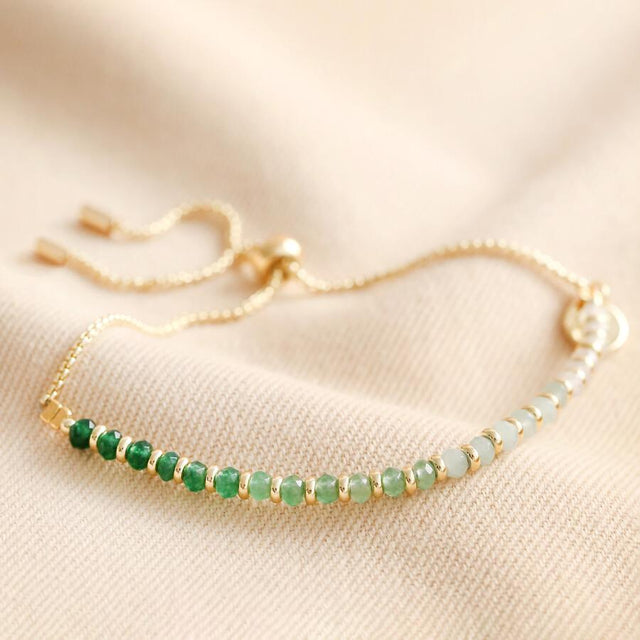 Key Features

Beaded Bracelet

Ombre green colours

Material - gold plated brass, green beads
Adjustable fit with slider bead

Cute accessory for women
Make a statement with this unique and eye-catching bracelet! With an ombre spectrum of green beads, this bracelet is a show-stopper. Perfect for ladies who love green and like to add colour to their outfits with their jewellery and accessories.
The slider bead closure allows the lucky owner to adjust the bracelet to fit their own wrist, and easily remove whenever they want to.
We're green with envy!