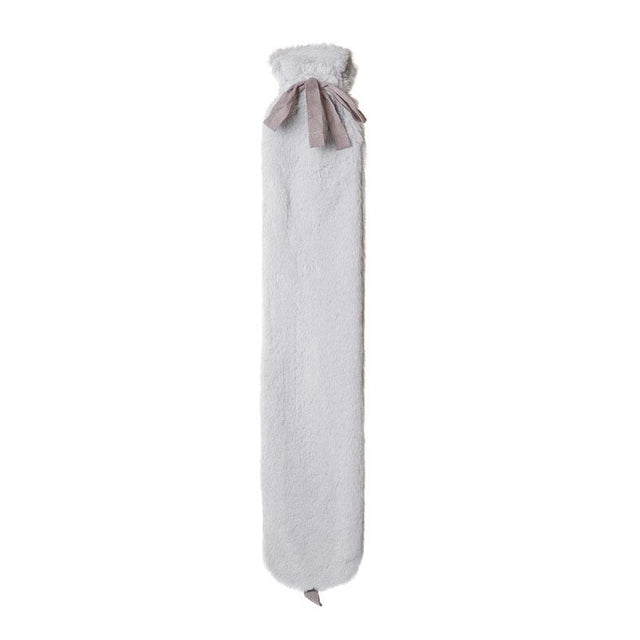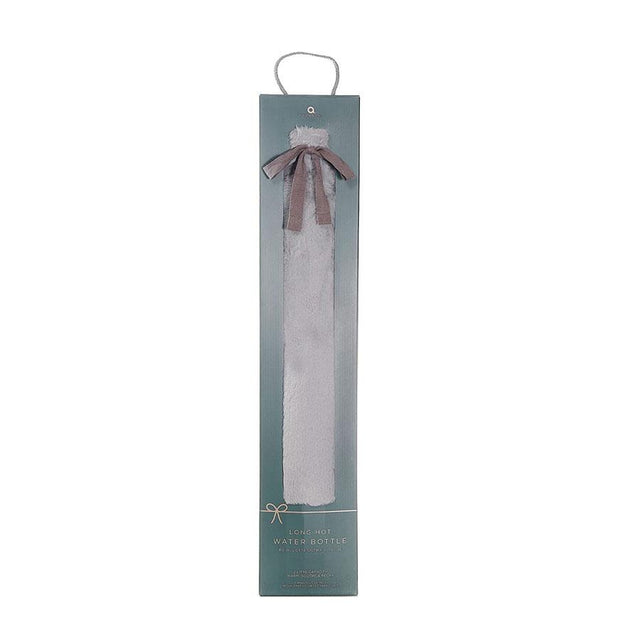 Key Features
Faux fur cover
Tubular shaped
Colour - grey
Capacity - approx. 2 litre
Bottle - 100% natural rubber
Dimension - 72 cm x 14 cm
This is not your standard hot water bottle! This design is so much more! And best of all, the removable grey faux fur cover with a grey ribbon trim is super soft on the skin.

The shape offers greater heat coverage better than a regular hot water bottle, which is great for soothing pain & discomfort on those awkward to reach places such as the spine, neck & shoulders.
The cover has an elasticated neck top that exposes the screw top which allows for easy filling.
Sooth your aches & pains while staying warm and cosy!