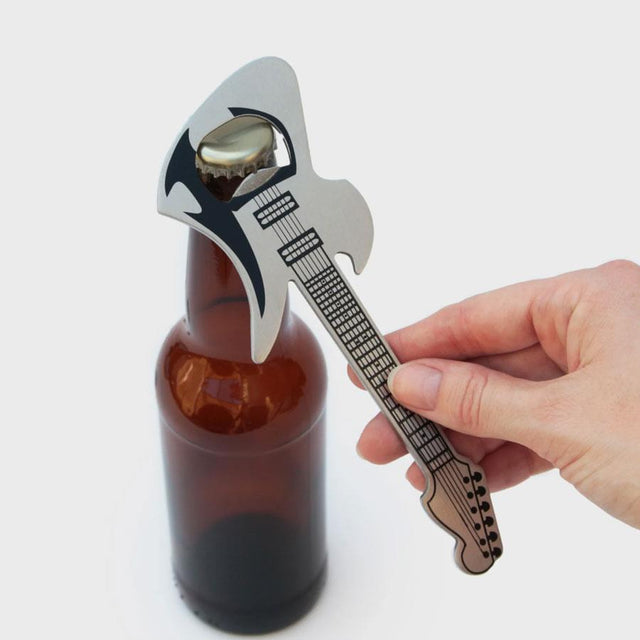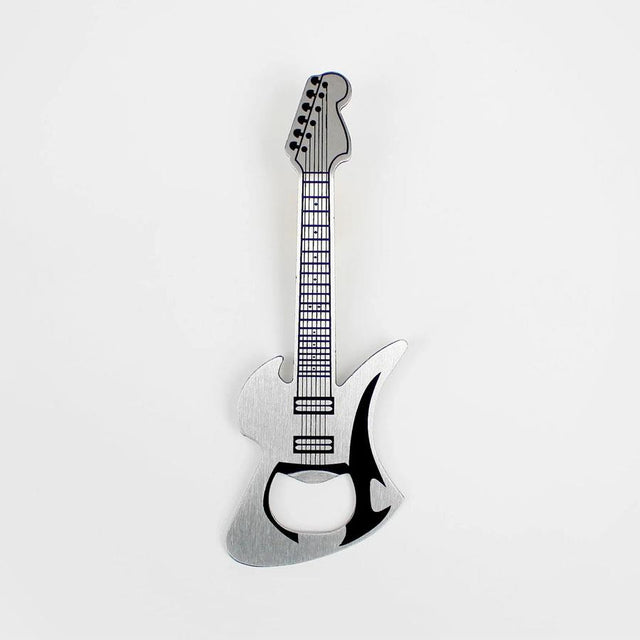 Key Features

Guitar shaped
Silver & black finish
Material - Stainless steel
Dimension - 6 cm x 16.8 cm
What better way to express your love of rock n' roll than in the form of a guitar shaped bottle opener!
It's the perfect gift for an inner adult-kid that's still trying to get out of the basement and on to the big stage, a friend that doesn't have the best taste in music (but you're trying to change that), or anyone who wants to look backstage cool opening their bottles.
As durable as a rockstar's liver!