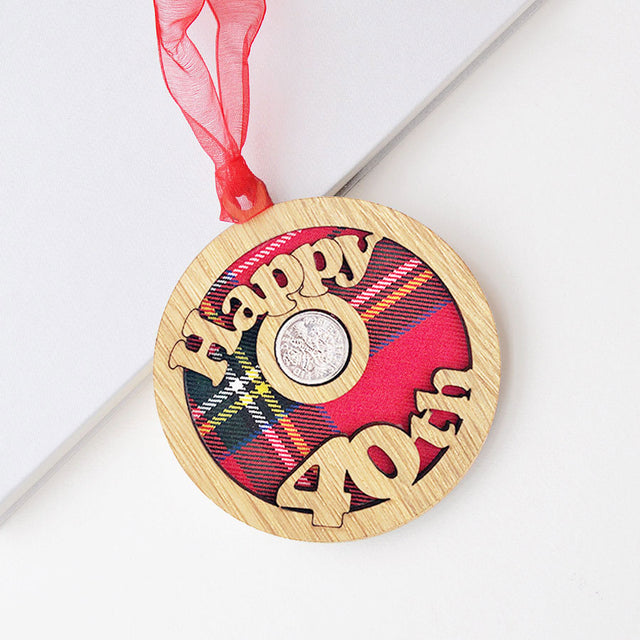 by Maia Gifts
Happy 40th Lucky Sixpence Hanging Decoration
Key Features
Medallion shaped

Text - Happy 40th

Assorted - colours
Material - oak veneered wood
Inset tartan background
Dimension - 9 cm x 9 cm 
This beuatiful medallion decoration is perfect for a special birthday or Ruby anniversary! The sixpence coin will bring good luck to the recipient.
Each decoration comes with a laser cut wood piece and a tartan background. They wonderful pieces come in assorted colours. We will select a beautiful one at random for you.
Celebrate with a Scottish twist!