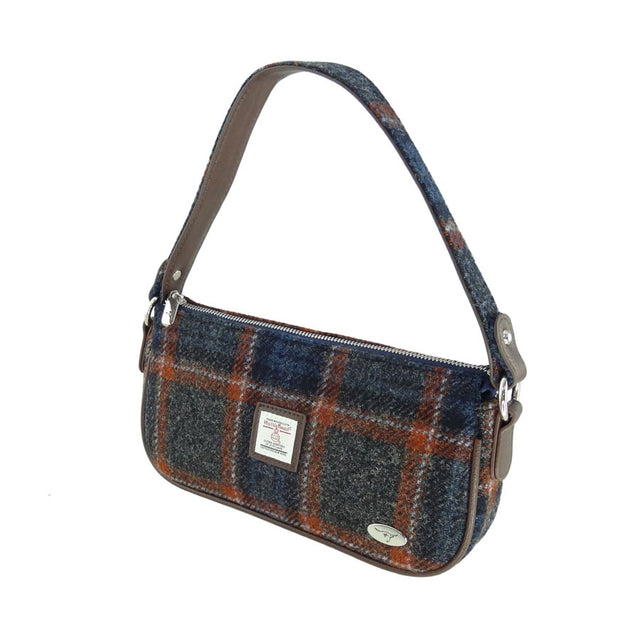 by Glen Appin
Harris Tweed Duchray Baguette Bag in Grey with Rust Overcheck
Key Features
Baguette shape
Material - Harris Tweed
Colours - grey & rust
Zip closure & vegan leather strap
Dimension - 14 cm H x 26 cm W x 5 cm D
We love this unique baguette style bag, especially its Scottish twist! The beautiful design features a large overcheck pattern in muted grey & rust tones.
This neat clutch-style bag can be carried in the hand or worn over the shoulder. The shoulder strap is finished with a matching Harris Tweed outer and a vegan leather inner.
The stylish accessory features a handy zip closure and comes with a pocket inside.

It's not a bag, it's a baguette!