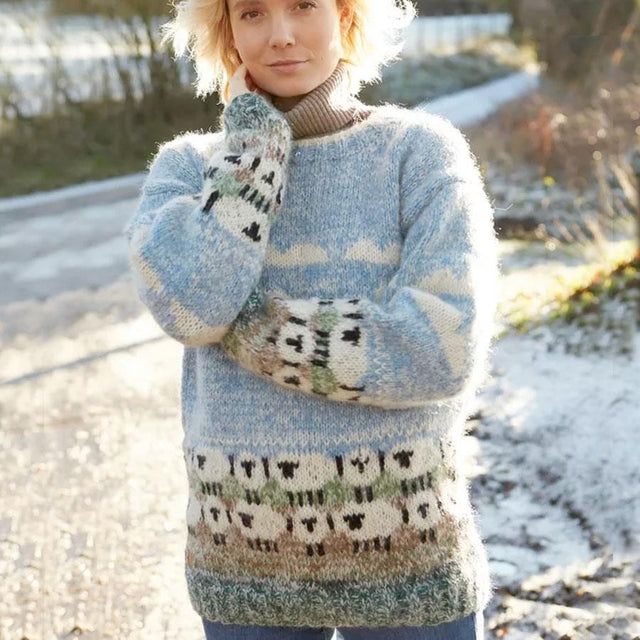 by Pachamama
Hazy Sheep Knit Sweater - Medium
Key Features
Sheep in landscape design
Colours - earthy tones & pastel blue
Material - Wool & Mohair blend
Size - Medium
Fair trade - made in Nepal
Bring some super cute creatures to your look with this cosy knit jumper! The soft design features a grazing sheep scene complete with a pastel blue sky with fluffy clouds.
The relaxed fit is perfect for lounging at home, a morning in the garden or a nice walk in the park. The hand knitted women's jumper is made from a soft wool and mohair blend.
It is fair trade and hand made in Nepal. The perfect gift for lovers of slow fashion that is made to last and be cherished.

Enjoy the farm life!