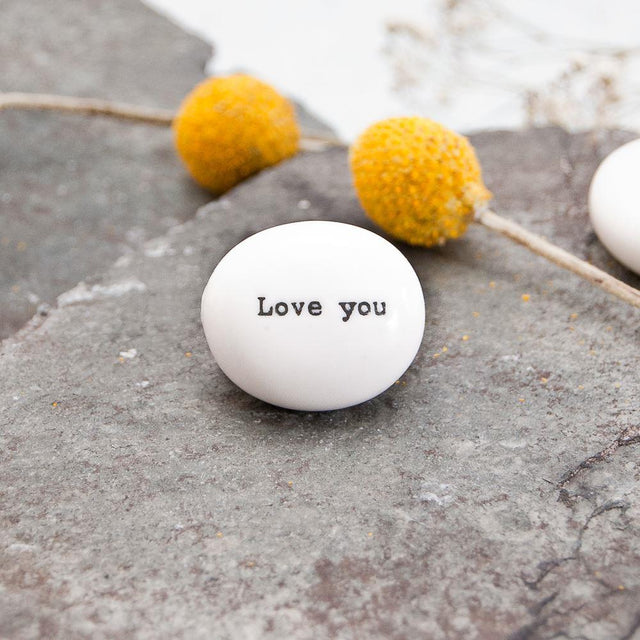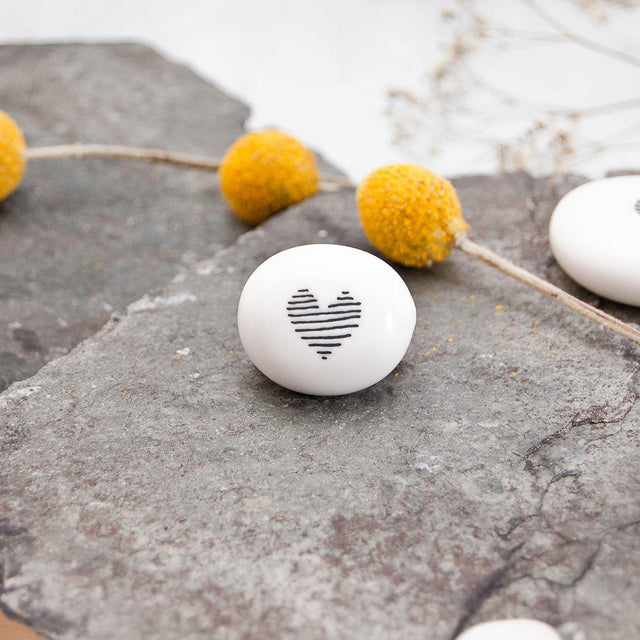 Key Features
Fashioned into the shape of a beach pebble
Material - polished Porcelain
Dimensions - 1.5 cm x 3.5 cm x 2.9 cm
Put your heart on display!
This wonderful token of love, in the shape of a beach pebble, is made of polished porcelain. It features a sentiment that reads the words 'Love You' in a classic black font pressed into the stones front. On the other side of the pebble is an engraved line-drawn heart illustration which accompanies the quote on the front perfectly.
A lovely way of putting your heart into someone`s hand!