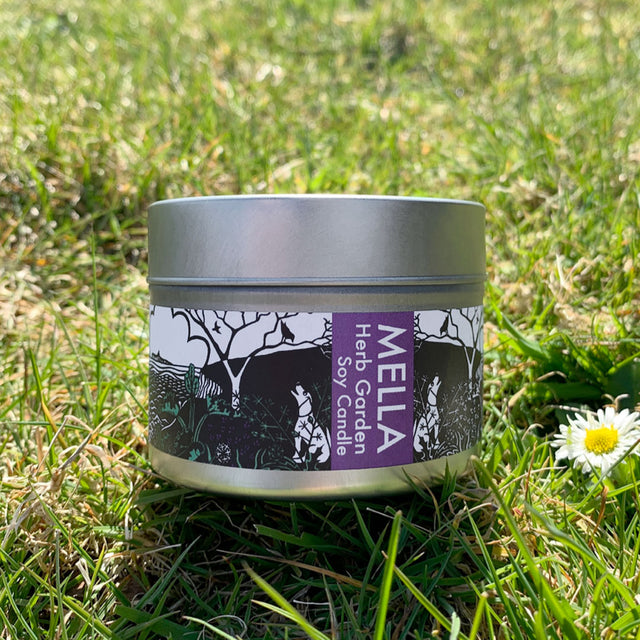 Key Features
Scent - Sage and sea salt

Made with soy wax
Hand-poured
Presented in a tin
Label artwork by Gilly Bridle
Burn time - 20+ hours
This gorgeous fragrance is inspired by the fresh scent of a herb garden! The soy wax candle comes with a light scent of sage and sea salt. Sage is great for soothing stress, creating a calming atmosphere and boosting a positive mood.
The label features a stunning illustration by Gilly Bridle that is inspired by the Scottish nature.
A sweet gift idea for garden lovers!