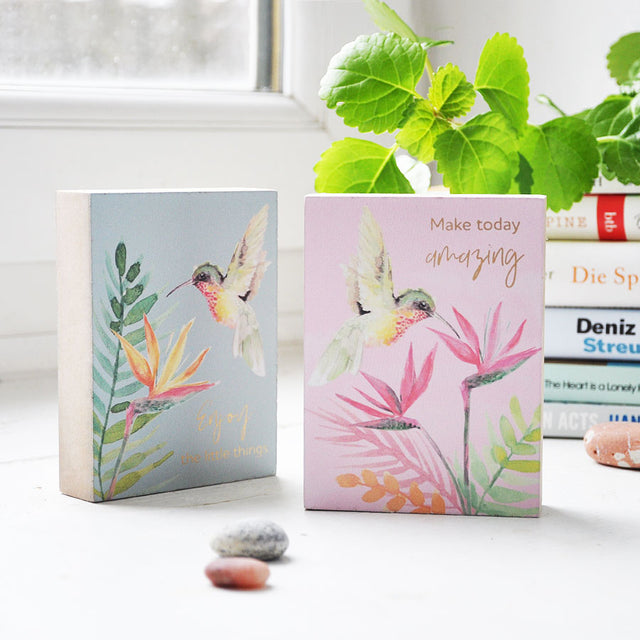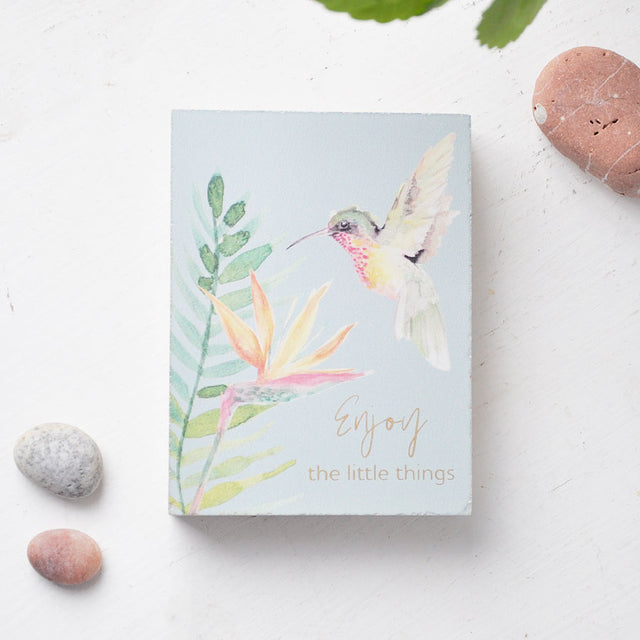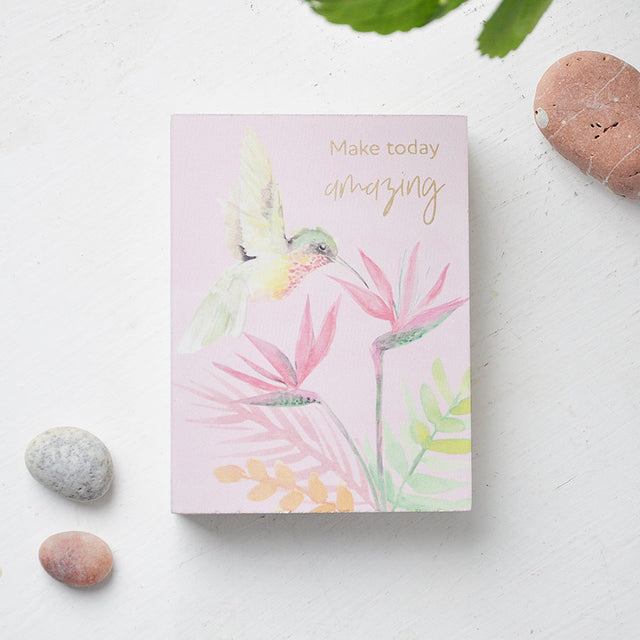 by Maia Gifts
Hummingbird Block Decoration - Assorted Designs
Key Features
Hummingbird illustration
Inspirational quote
Assorted designs
1 provided - selected at random
Material - wood
Dimension - 12 cm x 9 cm x 3 cm
This lovely block decoration will bring some joy and beauty to your home! The standing decoration with a floral hummingbird illustration in pastel coloured tones alongside a gold foiled quote looks great on a shelf or working desk.

The pretty blocks come in assorted designs. We will select one at random for you. The blue block reads 'enjoy the little things' and the soft pink one features the words 'make today amazing'.

If you have a specific design in mind let us know and we will try to match it if available.
Stay inspired every day!