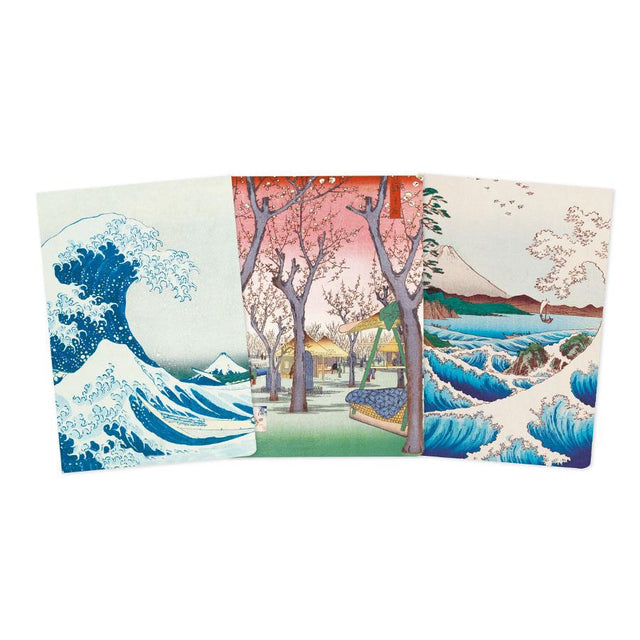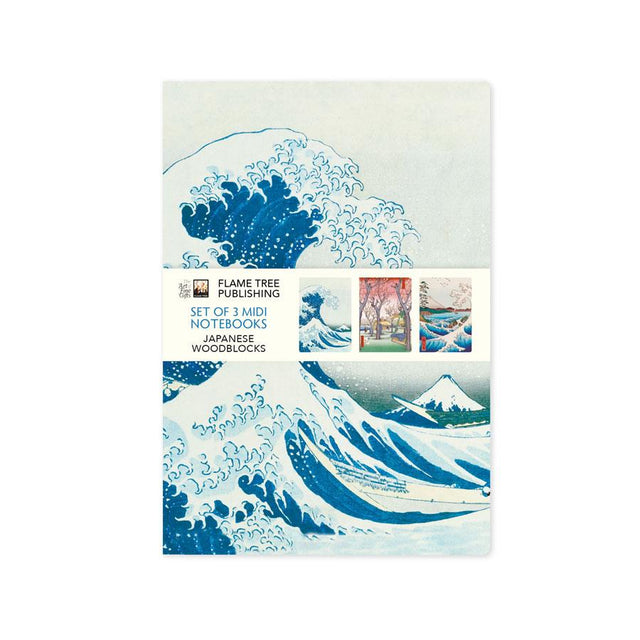 Key Features
Beautiful Japanese designs
Set of 3
Foiled & ruled
Format - Paperback
Pages - 64
Dimensions - 21 cm x 14.8 cm
These wonderful notebooks are perfect for your thoughts, ideas and notes and will help to spark your creativity.
Japanese woodblock prints are known for their atmospheric & vibrant scenes. Both moving and mesmerising, this medium captures scenes full of movement & vibrancy whether they be crashing waves, autumn leaves or serene waterfalls.
This notebook set features 3 powerful examples of the traditional art (The Great Wave, Sea at Satta & Plum Garden). With a sturdy cover and rounded corners, they are perfect to be carried and used everywhere.

True art!