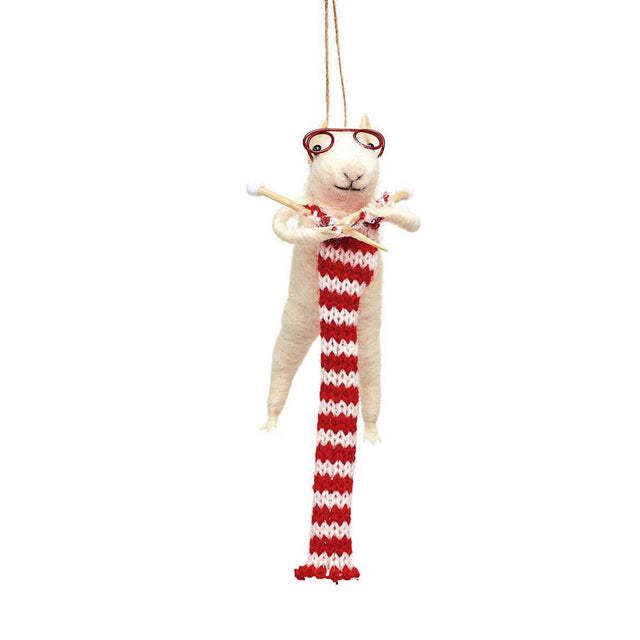 Key Features

Cute knitting mouse

Colours - white & red

Material - Wool felt & Polyfoam

Measures - 5 cm x 5 cm x 12 cm
Have you ever seen an animal with glasses on? How about an animal who is knitting their own festive scarf? We're pretty sure you've never met a creature quite like this adorable little mouse, as industrious as they are cute!
A wonderful gift for anyone who loves animals, particularly mouse-owners, keen knitters of all ages will also appreciate just how lovely this hanging decoration is! Perfect for adorning your Christmas tree or keeping you company at your crafting table.
Ultimate Christmas cosy vibes!