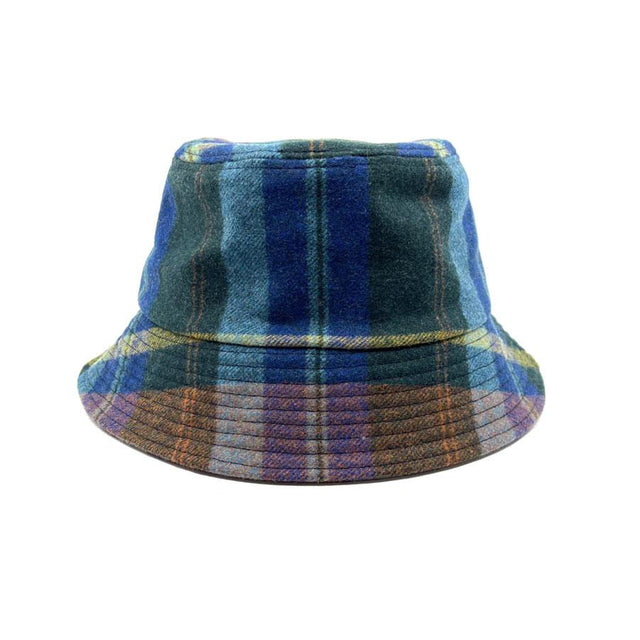 Key Features
Check pattern 
Colours- blue, purple, green & orange 
Material - polyester & wool blend 
One size- 22.5" diameter 
This stylish fashion accessory is a modern take on a traditional style! The deep blue & green check pattern brings a vibrancy to a classic pattern.
Whether you are aiming for a festival look, a bit of 90ties style or creating a classic country style look, this stylish accessory will complete the look!
Lightweight, easy-to-carry and fold up, it also makes a great choice for a day out in nature, it will provide great protection from the elements while hiking or walking.

A bucket of style!