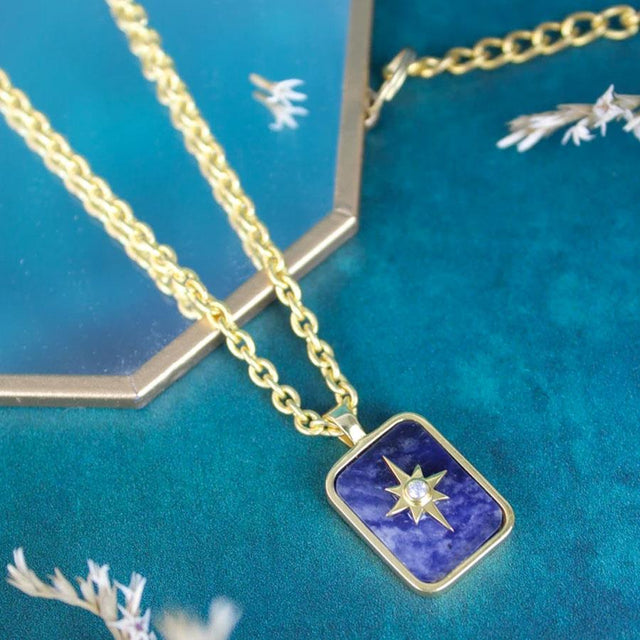 by Maia Gifts
Lapis Lazuli Starburst Pendant Necklace
Key Features
Starburst design
Lapis Lazuli detailing
24ct gold plated finish

Material - Nickel free brass
Long chain
What a gem! This unique necklace features a beautiful celestial deep blue Lapis Lazuli pendant with a star design.

Lapis Lazuli is considered to bring deep peace, harmony, to reveal inner truth, honesty, compassion, self - awareness & self - expression.

This necklace It is finished with a special eco-coat to preserve the beautiful look of the piece. It is made with an ethical approach in mind. It is expertly handcrafted in Jaipur, India by skilled artisans in family-run workshops. Jaipur has been the home of jewellery of making in India for centuries. Small scale producers and artisans help to preserve the unique skills of this beautiful city.
Like a little piece of the galaxy!