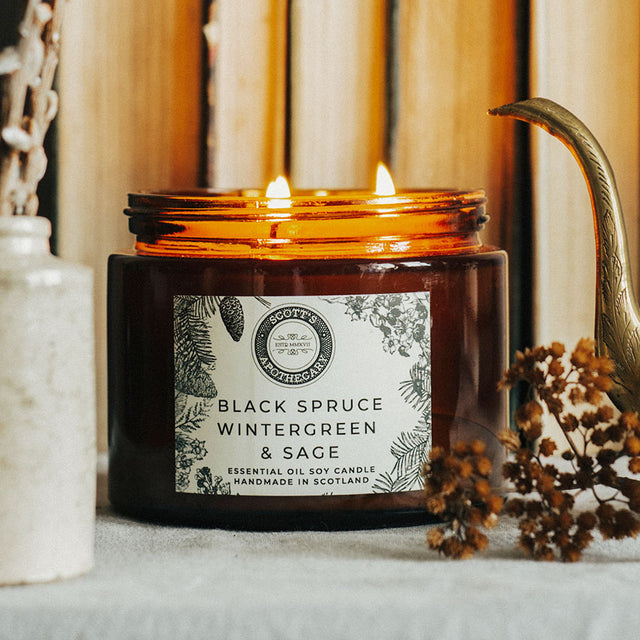 by Maia Gifts
Large Black Spruce, Wintergreens & Sage Candle Jar
Key Features
Scent - Black Spruce, Wintergreen & Sage
Made from soy wax & essential oils
Hand poured in Scotland
Apothecary style glass jar
Contains - 500ml
Dimension - approx. 9 cm x 10 cm diameter
Fresh, zingy and herbal, this candle packs a 'vicks vapour rub' style punch. The softer base layer of woods from the spruce, cypress and pine add depth and calm to this cleansing scent.
Black Spruce is fresh, spicy and cleansing. Wintergreen soothes sore muscles and Sage is cleansing and rejuvenating. The luxurious candle is the perfect blend for Winter that will keep your body & mind strong while lifting your mood.
The vintage style apothecary glass jar comes with a lid, which makes it perfect to reuse.
A wonderful gift idea!