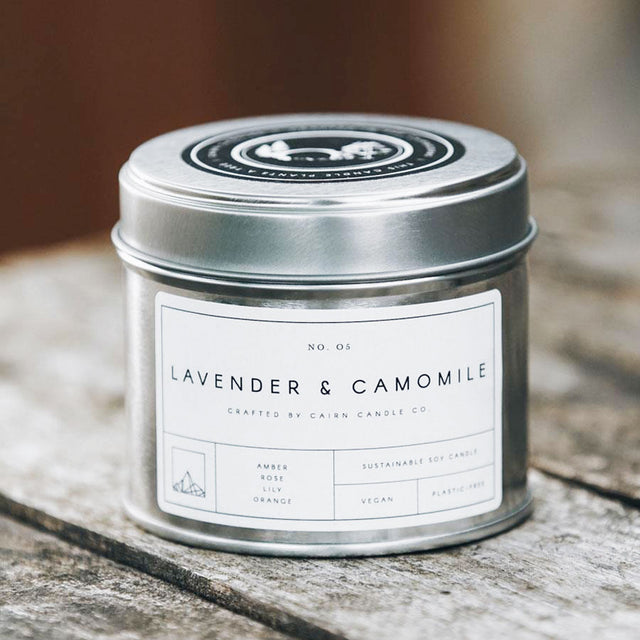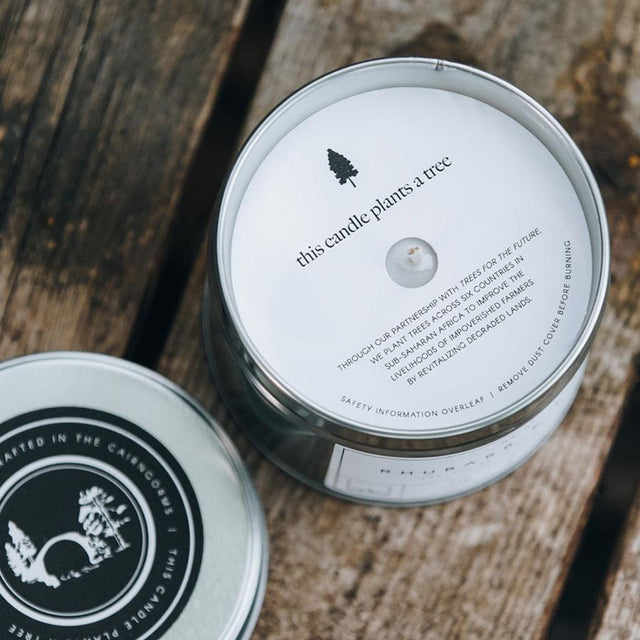 Key Features
Scent - Lavender & Camomile

Made from Soy wax
Clean burning cotton wick
Presented in a tin
Burn time - approx. 30 hours
This floral sent is so luxurious! The calming Lavender & Camomile are beautifully complemented by hints of Rose and Lily. Refreshing base notes of Amber and Orange Blossom will have a vitalising effect.

This candle is perfect to create a spa like atmosphere in your home.
Cairn Candles are a part of the 'Trees for the Future' partnership. The project helps to plant trees in the Sub-Saharan Africa to improve the livelihoods of impoverished farmers by revitalising degraded lands.
Relax & recharge!