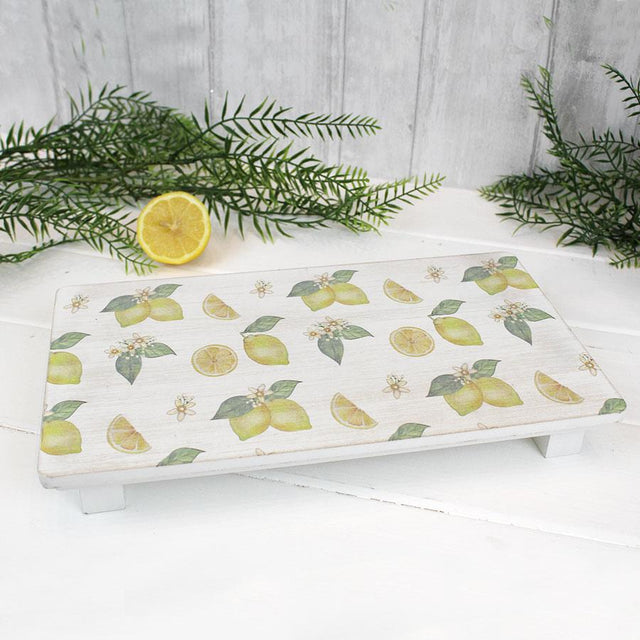 Key Features
Lemon motif
Colours - white, yellow & green
Material - Wood
Dimension - 35 cm x 20 cm x 5cm
What a charming addition to your home! This rustic wooden board is perfect for the kitchen or living space.
The pretty design is inspired by the charm of a rustic Italian kitchen. The repeat lemon print complements the soft white washed base beautifully.
Use it to serve appetisers, summer drinks or as a display piece in your home.
Let life give you lemons!