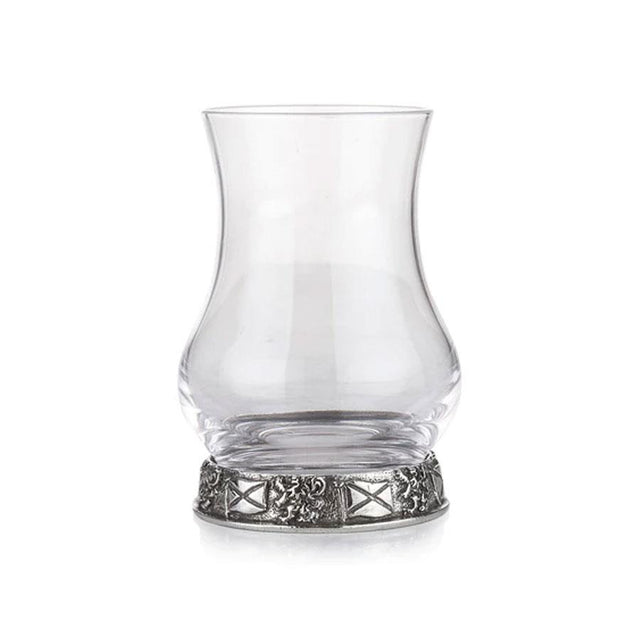 Key Features
Lion design
Hand made pewter base
Material - Glass
Dimension - 5.5 cm x 10. 5 cm
Presented in a black gift box
This stunning Whisky glass will give you a unique drinking experience! It is designed with a short, sturdy base and small but thick neck and narrow rim that will diffuse the aromas beautifully.
The design features the the Lion Rampant, the symbol of the Scottish royal family, alongside the Saltire flag, which represents Scotland's patron saint, Andrew.
The lion is one of the earliest animals to appear in royal emblems; a traditional symbol of bravery, strength and valour.
A great gift for a Whisky lover with an interest in Scottish history!